What to Expect from Your Wedding Videography
Thank you for booking me to capture your special day! I'm so excited and cannot wait to capture your wedding film for you!
You've ticked wedding videographer off of your wedding planning list – congratulations! And thank you – I'm so excited to capture your wedding day!
I know being filmed can take you out of your comfort zone. And I want you to have amazing memories of your day while also enjoying it to the fullest!

I've created this guide all about your wedding videography to help you understand the process so you know exactly what to expect.
And together, we'll capture a beautiful film of the connection you share, naturally.
When you start wedding planning the thought of hiring a videographer can be a daunting one, and I don't take it lightly that you've chosen me! 
So fear not! My films are natural, relaxed and designed to put you at ease. For the majority of your day, I'll be there capturing moments as the day unfolds without interference. I only step in when it comes time to do your couple's session as I'll use this time to grab some video clips of the two of you. These are definitely something you won't want to miss out on.
I aim for this part of the day not to take too long, so you're back partying with your guests before you know it. I advise you to leave around an hour and a half between your ceremony and dinner (more if you're travelling), in order to give us around at least an hour to capture these moments. That way you still have time to be congratulated by your guests before you sit down for dinner! 
If you're struggling to plan your timeline, or just want some tips on how to run your day effectively, I've written a blog post that can help you do just that.
As soon as the days over, while you party on into the night, I head home to back up your precious video clips to make sure they're safe and sound.
The best moments happen when you relax, let go and be you. It's natural that you'll feel a bit anxious, but for most of the day I'm a fly on the wall, and for the rest, I do my absolute best to put your at ease and create real heartfelt moments.
During our couples session I'll prompt you so you know what to do, but really we'll just take a few minutes out, have a laugh, chat and create some fantastic memories.
If you have anything specific you'd like captured, make sure to let me know!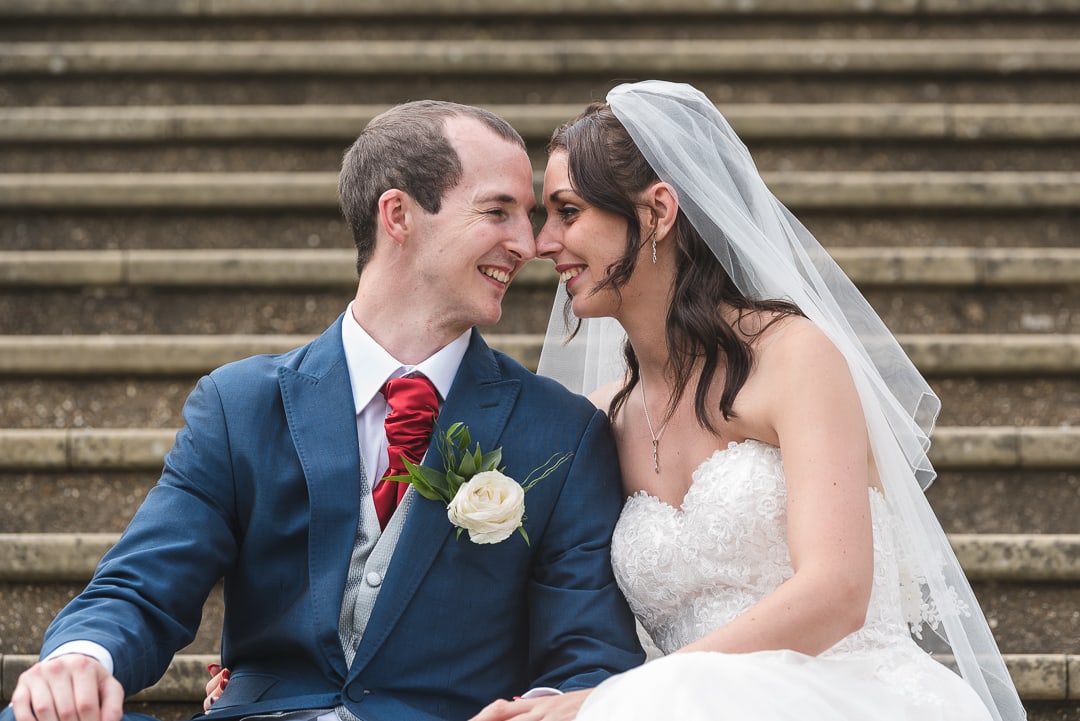 I know exactly how you feel, because I feel exactly the same! Having photos taken is one thing but video might really take you out of that comfort zone and put you on edge. That's exactly why I work so hard to put you at ease and make you feel as relaxed as possible.
For most of the day you'll be so focused on your future spouse you won't notice me (I don't take offence!). Then when we head off for a few quiet minutes, I'll be giving you prompts that'll take your focus off of the fact you're being filmed. And all the while I'll be focused on capturing the moments you'll not even realise are pure gold.
Weather in the UK, well, need I say more? Haha! When wedding planning one major concern I always hear about is what to do if it rains on the wedding day.
I love the changing seasons that we get in the UK. Each one has so many great opportunities. It doesn't have to be a perfect summers day to achieve great results.
Ultimately the weather isn't as troublesome as you might think! Don't worry if it's grey skies and overcast on the day of your wedding. This actually makes for softer and more flattering light! 
Worst case scenario, if it's really pouring with rain we'll have to do most bits inside. But that's only if it's really pouring. A little drizzle won't be too much of a problem and we'll minimise time spent outside so you're not freezing!
I always bring along some umbrellas as well, in case you're feeling adventurous enough to go out in the rain and grab some cool and unique filming opportunies!
After your wedding I go through and choose the very best video clips, that tell the story of your day and edit them together in what's called a highlight film. This is a film of the very best moments of your day that you'll be able to share on social media.
If you've chosen the full documentary package you'll also receive a full wedding film including the full uncut footage of the ceremony and speeches.
Around 8 weeks after your wedding, your films will be ready to deliver! You'll receive these in the post on a USB stick. If you're happy for me to share your film online, you'll be able to see your highlight video a little earlier!
I can't wait to capture a wedding film that you're going to love for years to come!
Frequently Asked Questions
Can we meet you?
Yes, I try to meet or at least speak to all my couples. It's important we get to know each other BEFORE you put down any money.
It'll have a huge impact on your film if we get along, and I want you to enjoy the process and book the right person!
We're completely awkward in front of the camera, Will you help us?
Honestly, we all feel this way, even I do! That's why I work hard to make you feel as relaxed as possible.
I'll prompt you and give you things to do so you're not focused on the camera, and you might even have a bit of fun!
Do I need an engagement session?
An engagement session is a great way to mark your engagement. But it also gives you a chance to see how I work.
You don't have to be all dressed up like you will be on your wedding day. It's great practice at getting relaxed in front of the camera!
It also gives us a chance to get to know each other better. This will make for an EVEN better wedding film!
What do I receive?
It depends on the package you choose as to which film length you'll receive but either way you'll receive your wedding film on a USB and the highlights uploading online too.
When will we get our film?
I know waiting for your film is tough. It's one of the most exciting things you'll be looking forward to once your married.
After 8 weeks you'll receive your highlight film online and then I'll dispatch your USB with your full documentary film on too (if you're package includes it). 
How do we book you?
I'll send you a link to your very own client portal where you'll find all your info.
You'll need to sign a contract and pay a booking fee which secures your wedding date with me. 
The booking fee is 25% of the package price. Don't worry, you can book a smaller package and upgrade later if you want to!
What happens if you're ill on the day?
Only a very serious illness will keep me from filming your wedding day! As long as I'm able to I'll be there.
But if something horrible did happen and I couldn't make it, then I'll do my best to get you a replacement videographer.
I have a back up list of videographers, who all work very similarly to myself, for this very reason.
They'll film your day, and I'll take over the editing. This will keep your final product consistent and ensure you have a wedding film you'll love.
If I'm so ill I can't do the editing, then I'll transfer the money you've paid me to my backup videographers, and they'll take over the job.
If I really can't find someone (which is extremely unlikely), I'll give you a full refund.
Friends before marriage?  Natalie & Tony had their Moot House Social Club wedding one very warm day in August! But their story starts earlier than that. First, Becoming friends and favouring lots of laughs and bants, their relationship is certainly one of real,...
read more