Wave goodbye to wedding overwhelm and go back to basics with the ultimate wedding planning spreadsheet.
The ultimate wedding planning spreadsheet is for you if:
You don't know where to start with wedding planning.
You want to get on top of wedding overwhelm.
You just want to marry your best mate without the stress!
You want to plan a relaxed, but awesome wedding day.
Download the ultimate wedding planning spreadsheet now, and say hello to stress-free wedding planning.
Imagine getting a grip on your wedding plans, and overcoming wedding planning overwhelm. Leading you to feel calm, confident and in control.
So you can have the best day ever.
What's so great about it?
It's simple really, I believe wedding planning doesn't need to be something that makes you feel overwhelmed, stressed out and worried.
You're marrying the love of your life, that's the most important thing. So I designed this spreadsheet to take away some of the stress of wedding planning, so you can focus on the important things.
You get:
A wedding planning checklist, with progress tracking so you know exactly what you've done, and need to do.
A guest list tracker, with every detail you'll need. Know at a glance who has RSVP'd, their meal choices and more!
A seating plan template, where you can add your guests names onto tables, and check your numbers.
A few other lists to help you keep track of vendor contact details, music choices and your wedding day timeline.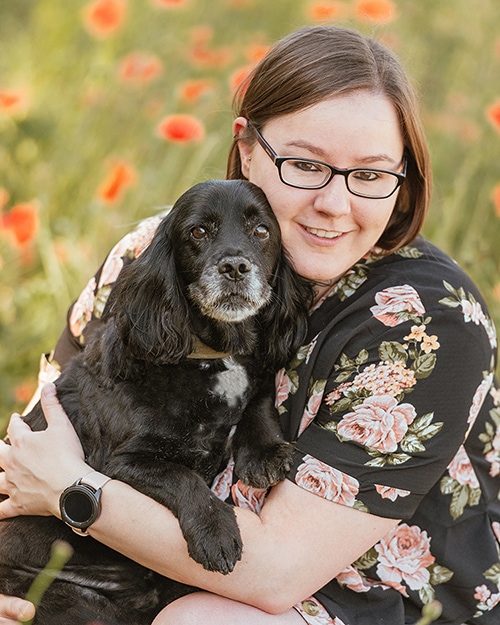 Hi! I'm Lindsey. That's me over there with my rescue dog, Risco.
I believe weddings should be relaxed events all about marrying the person you love, and having an awesome stress-free day.
I'm a self confessed Netflix addict (any recommends?), bookworm (I won't go anywhere without one) and dog mum to this oldie from Spain.
I love capturing real, honest relationships and weddings full of love, laughter and awesome people!
If you're ready to become super organised and start planning the best day ever, then grab the ultimate wedding planning spreadsheet now!
Disclaimer: You can plan your wedding any way you like, this isn't a formula, it's a guide to help you get organised and overcome wedding planning overwhelm. I hope you find it useful.
Get the Ultimate Wedding Planning Spreadsheet Now!
Subscribe to receive tips, stories, first dibs offers and more - starting with this exclusive, stress-free wedding planning spreadsheet!
Overcome wedding planning overwhelm with this spreadsheet that'll help keep wedding planning simple and stress-free.
I don't flood your inbox all that regularly 'cause it's hard to keep up writing so many emails - but you can still unsubscribe at any time, no hard feelings!
Privacy Policy