Wedding Timeline – Where should I start?
Starting to plan one of the biggest and most expensive days of your life can be a bit overwhelming. No matter where you start, it's important to think about your wedding day timeline. This is how you'd like your day to run. It sounds really boring but thinking about this ahead of time will save you headaches further down the line!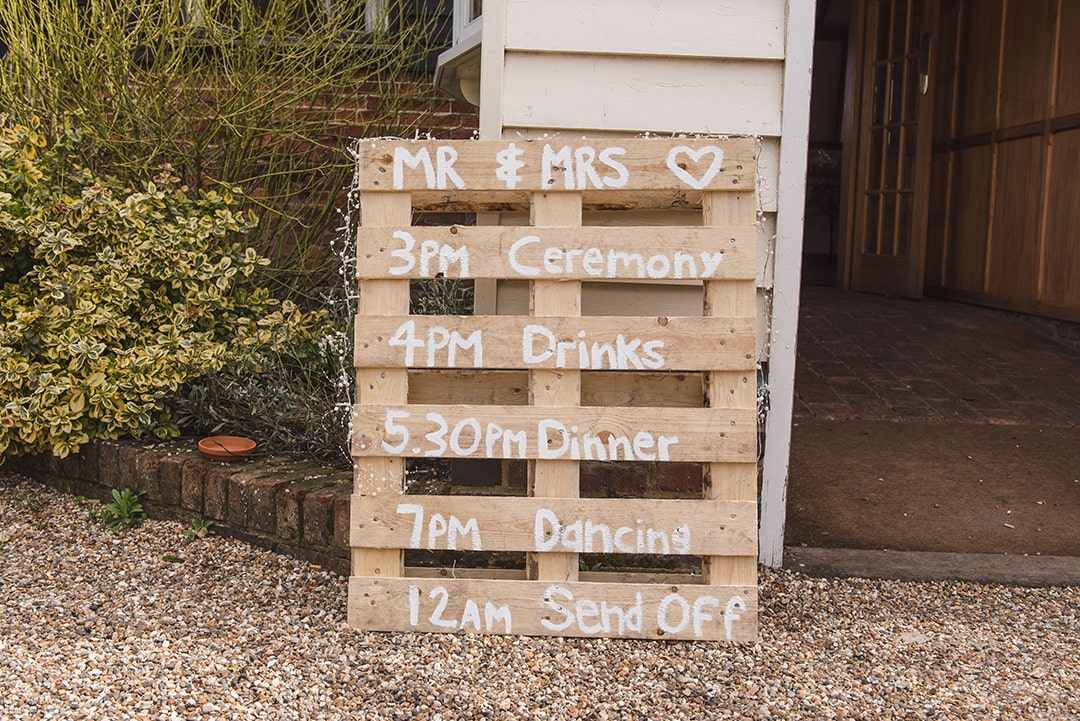 How Long should my Wedding Day Run?
Firstly, think about how long you want your wedding day to run for. You're thinking, come on Lindsey, don't they run all day? Well of course they are all day events, but it's good to think about when things are happening in order to get your plan in place.
How early do you want to start getting ready? Well that sort of depends on your hair and make up artists and how long they take. And when the ceremony is. The last thing you want is to do is book things too close together and have to rush through the day! You also don't want huge gaps between elements of the day either. My advice is to make sure there's enough time for everything so your day flows as beautifully as you do down that aisle!
And don't forget to make time to eat! Many couples don't eat until the wedding breakfast and if that's at 5pm, you'll be hungry! And on the cocktails maybe even quite tipsy!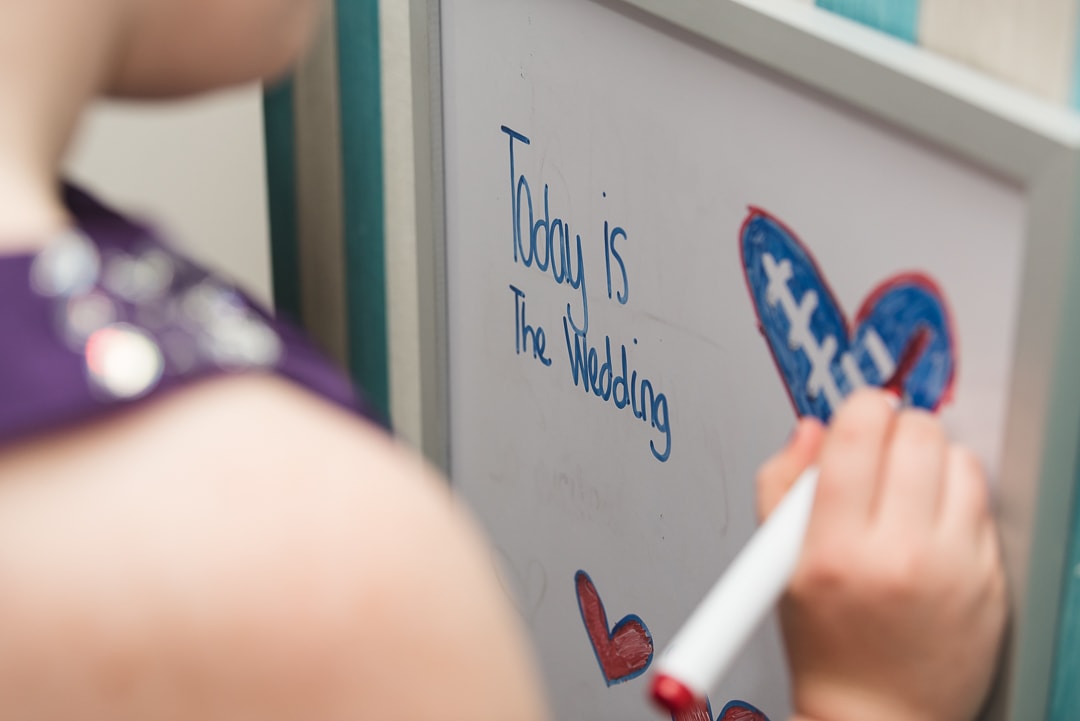 Well I have to start somewhere?
Yep! And most plans start with the time of year. If you're getting married in summer, you'll have light right into the evening. But if a winter wedding is your bag, you'll have much less daylight to play with. That sounds a bit weird doesn't it? Why does it matter if it gets darker earlier? Well it might be worth considering an earlier ceremony time to make sure you can capture all the photographs you would like before it gets dark. Photographers thrive where the light is, so the more of it the better for those lifelong memories!
Dependant on the time of year, the time the sun sets changes. If sunset photos were something you wanted, it's a good idea to think about this to make sure it's possible! I love shooting at sunset so I definitely recommend thinking seriously about this!
Think about your ceremony time first.
It makes sense to start right at the beginning of the day, right? Most of the time yes. But I'd say consider your ceremony time first. Everything is essentially going around your ceremony time. So as I say, winter wedding think earlier ceremony time to make the most of that light.
Ceremonies can vary in length, but usually run for 30 minutes. Some are a little shorter and some a little longer of course, so make sure to ask your officiant how long they suggest you schedule for the ceremony.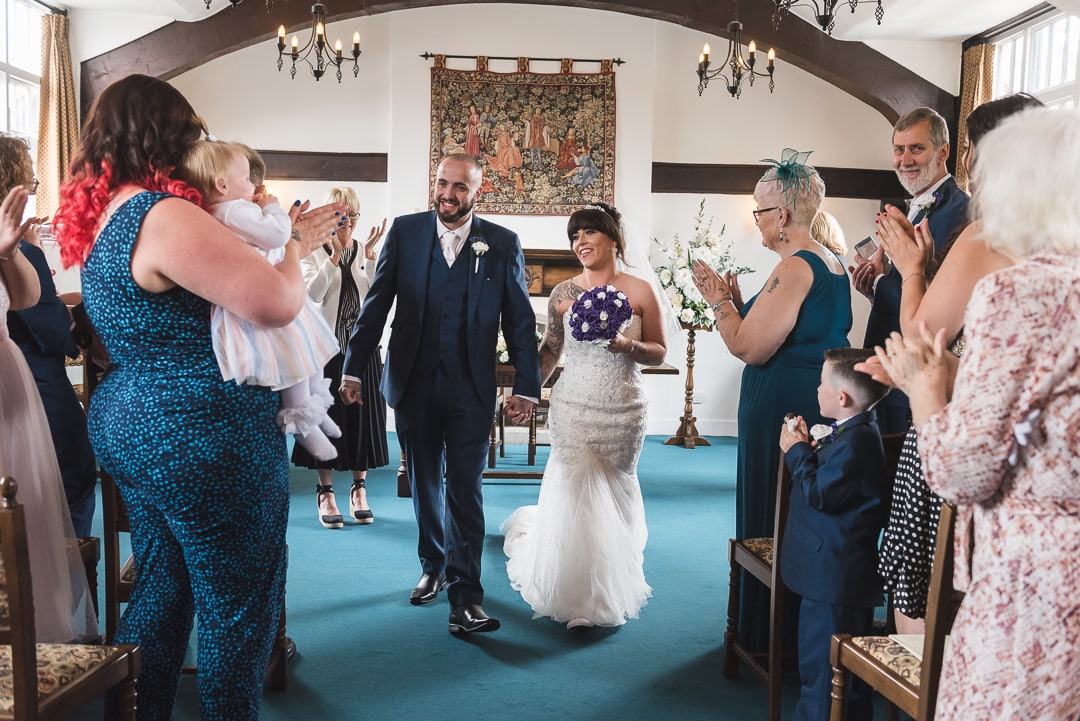 Okay, so when do I start getting ready?
If you're having a hair and make up artist, I'd definitely ask them their advice. Each person will vary and they'll know the right answer to give. But what I will say is it's also worth considering how many people you'll need to have in the queue! The more of the party getting a professional glam, the longer it will take.
Also think about when you'd like your photographer or videographers to arrive. I recommend around 2 hours before the wedding ceremony. Most of the couples I work with just want the finishing touches of getting ready covered. Those last few curls or that last brush of mascara. By arriving around this time, it means there's plenty of time for us to capture your details shots before you put them on and get the final touches of your preparations.
Drinks or Photos?
You've gotten ready in time for your ceremony! And you're married! Woo! What now? How long should you wait before dinner? This is can be one of the most difficult bits to figure out. You don't want to have too little time, and you don't want too much and be getting hangry! Especially if you didn't eat earlier – you see how important this step is!
It's best to get your group and couples photos done during this time between your ceremony and dinner. Consider how long you want to spend taking photos and seeing and saying hello to your guests. The optimal time is probably about 1.5 hours. Roughly 30 minutes for groups, 30 minutes for the two of you, and 30 minutes to mingle! I also want to get in and photograph the room in this time, so this will give you time to mingle as well.
It doesn't always happen in that order, of course, but that is the order I'd recommend. Once guests have started to have a drink they tend to wander off, so getting your family photos done first thing after the ceremony when everyone is already together is definitely the easiest. There have been times where I've done group photos during tricky times and some guests have gone AWOL! 
Yes Dinner! Or Speeches?
The next thing to consider, and you might want to ask the speech givers this one! Is whether you have speeches before or after dinner. I recommend doing speeches before dinner as it's a nice way to round off that time before sitting down to relax and eat. It also means you won't be nervous while trying to enjoy your wedding breakfast. 
That said, some people will prefer to do their speeches after dinner, and that's totally fine. But make sure your photographers and videographers know when they're likely to happen. While you're having dinner your documenters will also likely be taking a break in this time too. Unless you want records of you eating your wedding breakfast? I'm game! 
Also some speeches are longer than others, so take that into consideration as well. Will your speeches be short and sweet, or a bit longer and full of romantic stories? Are your speech givers a bit nervous, or at ease public speakers? 
Don't forget to consider the length of your wedding breakfast as well. Typically buffet's run quicker than a three course meal.
 
When do I tell the evening lot to arrive?
Ready, check. Married, check. Photos, check. Speeches, check. Dinner, check. There's so much to consider, but it's nearly party time! Depending on your venue your reception area may need to be "turned around" once you've eaten. This means some tables will be cleared to make room for the dance floor! Oh yeah! Some venues have a separate area for dancing, so this one depends on your venue. 
I'd say around 30 minutes after your meal ends is a good time to tell the evening guests to arrive. They can arrive while the room is being turned around, giving you a chance to mingle before getting onto the dance floor! 
CAke Cutting & First Dance
Around half an hour after your evening guests arrive, I'd say is a good time to cut the cake and have your first dance. They've arrived, seen you looking gorgeous and are super excited. They get to share this portion of the day with you!
Some people don't want to cut the cake and do their first dance together, but it's the way I would advise you to do it if you're not sure. Everyone's already gathered to watch you cut the cake, to then go into your first dance is a beautiful transition. Otherwise cutting the cake can feel a little strange on it's own.
That said, some couples like to cut the cake first and serve it as dessert. Remember there are no rules. It's your day, and you should absolutely do it your way!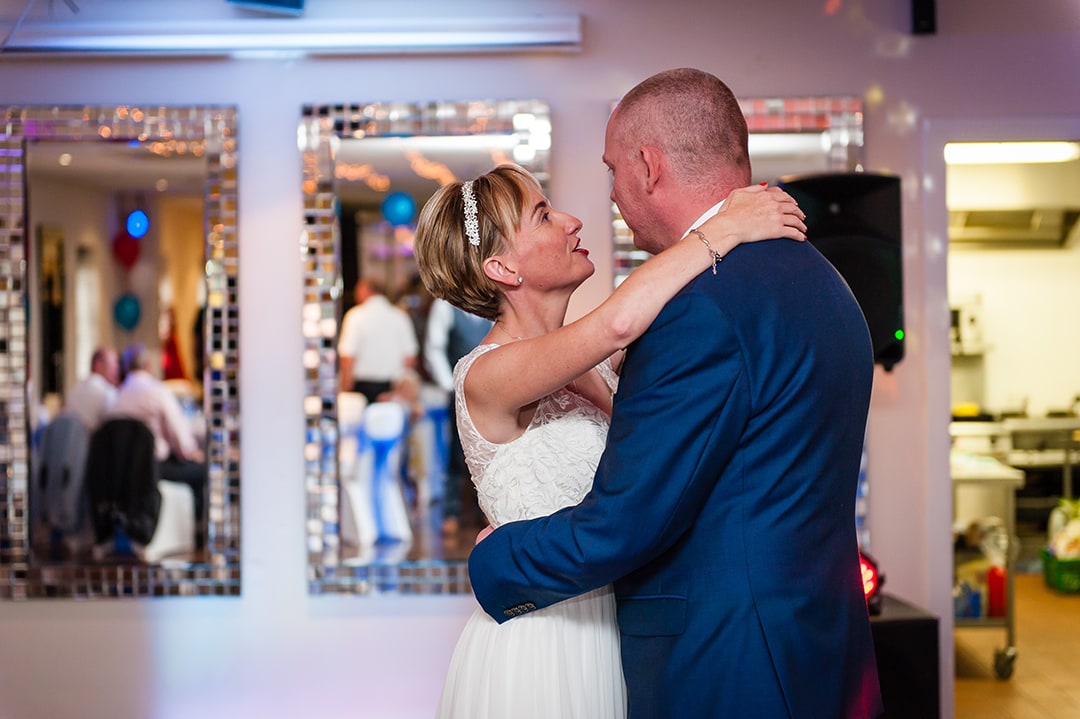 Putting it All Together
All that makes sense, but Lindsey, information overload! Help me break it down. Firstly it's worth noting, that every wedding day is unique. And they don't all run to the same timeline.
Typically, I run eight hour packages because this is usually enough to cover some getting ready to just after the first dance. It works because it's not too much getting ready, before you have anything on at all. But also it's not too many party shots of people after they've gotten a bit beyond tipsy, shall we say!
Some couples might want more of those things documented. Some couple's timelines may be further stretched. Especially if they have entertainment booked, or are travelling between venues. So that's always worth considering.
That said, below is an example timeline to give you a guide. Remember though, this is just a guide!
Example Timeline
11:00 – Hair/Make Up Arrive
13:00 – Photographer/Videographer Arrives
15:00 – Ceremony Begins
15:30 – Photos & Drinks
17:00 – Speeches
17:30 – Wedding Breakfast
19:30 – Evening Reception Begins
20:00 – Cake Cutting/First Dance
21:00 – Photographer/Videographer Leaves