Harlow Dog Photography With Doggy Duo, Arnie & Teddy!
I met Arnie & Teddy's human at Epping Town Show 2019. You can
Stacey & Luke's Langtons House Wedding Ceremony
To photograph Stacey and Luke's wedding ceremony at Langtons House was an absolute honour, especially considering I'd photographed Stacey's sisters...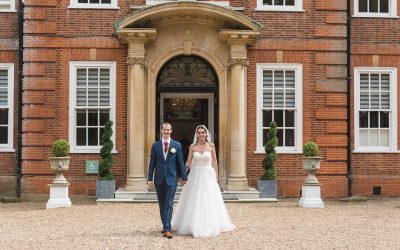 Daniel & Katie's Wedding at Hunton Park, Watford.
When I first met Daniel and Katie we got on really well, and I loved learning about their story....
You should totally have a couple's session with your dog!
I first met Lisa & Gary back in 2016 when I photographed their wedding in Harlow. They...
Ben & Georgina's Wedding at Bishop's Stortford Registry and The Link, Harlow
A couple of weeks prior to Ben & Georgina's wedding, I met them both at...
Kay & Dave's Wedding Photography at the Cheshunt Marriott
The Wedding Rehearsal
One day shy of a week before Kay & Dave's wedding day, we met at...
Attending Epping Town Show 2019
I received an email from the organiser's of Epping Town Show asking me if I'd like to come along and have a ...
Giving the gift of photography
Boss' session came about because a good friend bought his mum a photography gift voucher for a session with me! In this day and age...
Harlow Wedding Photography | Lisa & Gary - 15th July 2017
Nearly two years have passed since Lisa & Gary tied the knot at their Harlow wedding in 2017. As...
It all Started with a Wedding...
Before I took their wedding anniversary photos, Lisa & Gary booked me for their wedding photography in Harlow a couple of...
Karen & Phil's Hatfield Peverel Wedding Ceremony at St Andrew's Church,  | 22 October 2016
There was a slight chill in the air one autumnal October day...
I just wanted to take this week to talk about family photography. You see, it's not typically a necessity. And it's not at the top of most people's priorities when...
Couples photos on your wedding day are one of my favourite things to capture. And there's more reasons than just to take pretty photos (though of course,...
I Love Couple's Portraits!
I love photographing couple's portraits on a wedding day. It's one of my favourite parts of the day. And when you get a...
First dance wedding photos are one of my absolute favourite parts of a wedding day to capture. And a fantastic way to end the photo story of...
Harlow dog Photographer, Dog-less!
As you may know I'm a Harlow dog photographer and love capturing the spirit and personalities of our best friends. I've always wanted...
Maltese Cross, max Had his Puppy Photos Taken! | Dog Photography Essex
Maltese cross puppy Max was just six months old. I always hear how people can't...
Top Meadow wedding of Carrie & Iain | 26th august 2016
Carrie & Iain said their I do's at their Top Meadow wedding in Essex on the 26th August...
Martyn & Karina's Moot House Harlow Wedding | 23 July 2016
To have been chosen to photograph Martyn & Karina's Moot House Harlow Wedding was awesome. Back in 2016 when...
The Parkyn's Family Photography at Pishiobury Park, Sawbridgeworth
Natural Family Photography in the Park
Pishiobury Park is one of my absolute favourite places to hold photo...
I thought it'd be a great idea to occasionally share a shot and tell you how I got that shot. So for this post, I've...
Wedding Photography at Bellows Mill
Haley & Paul are a couple after my own heart, wanting a super relaxed day for their Bellow Mills wedding. One of my earlier wedding...
Did you know that 9th February is World Marriage Day? Just 4 days before Valentine's day is a day that celebrates everything about marriage, who knew?! But it's definitely something...
Should I get a Wedding Album?
I often here this question, and in this digital age it's clear why people are asking "Should I get a wedding album?". I believe...