About Lindsey at Lnzphoto
I've lived in Essex my whole life, unless you include a year of living on campus at uni. I live with my man, Jamie and our Spanish rescue dog, Risco. Together we enjoy a simple life; walking in the countryside or by the river, a good dinner when we get home, followed by an evening curling up on the sofa with the telly on! 
For me, photography is about more than photographs. It's about the connection you share together, the strength of your relationships, and the moments you enjoy best with the people you love. 
I photographed my first wedding seven years ago. A couple of years later I plucked up the courage to start my business. Everyone that trusts me to capture their personal moments, inspires me. To be a better person. A better photographer. It's an honour to do what I do and I don't take it for granted.
Connections are my inspiration. The things that bring us together. I see these moments as if I'm always looking for them. I see families enjoying time together, and I photograph it in my mind. Picking out moments and thinking how they'd make amazing memories.
When I see that moment, the one where you let go of all the nerves and you're just you. Those heartfelt moments move me with an excitement I only experience when I've got my camera in hand. For me, it combines my love of stories in books with my love for visual art and realism.
I don't fit into any one style, but take inspiration from many. My photos are described as natural, warm and heartfelt. I photograph authentically, without awkward posing. I'll give you prompts so you feel at ease and relaxed. That'll be when we get natural interactions that capture the connection you share.
When I'm not out photographing, or at my desk editing…
Laughter is the best medicine.
I love watching comedians and seeing them live.
Jon Richardson and Joe Lycett are among my favs.
I'm a complete bookworm!
When I get my head in a good book it's hard to get it out! Anything from crime fiction to educational – I wish I could read 'em all!
Dog walking gets me out of bed!
In the best, most annoying way possible. He wakes me up and gets me started for the day ahead. Plus he's so effing cute.
I love houseplants!
I've recently discovered a love of houseplants. I always feel like they're dying mind you, but I'm trying to keep them alive. So far, so good!
Netflix is my happy place.
Any kind of crime documentary fascinates me. But I'm a huge comedy fan too. If I have to wait a week for an episode that kills me!
I do yoga to burn off the crazy!
I took up yoga a couple of years ago, and while my balance still sucks, I love the way it makes me feel to stretch and move! 
I love to cook and bake.
When I get the time cooking and baking are up there.
I'm told I make pretty good cookies.
Music feeds my soul.
I'm mostly a metal head, which always surprises everyone! A heavy beat with an amazing singer rocks & soothes my soul. It's not all screaming!
I love lots of other kinds of music.
From Taylor Swift's early stuff to Blue October's alternative vibe, right to the heaviness of Slipknot, I've got an eclectic taste in music!
"Photos are just beautiful. Highly recommended. Thank you Lindsey x"
Wedding Photography Information
WEDDING PHOTOGRAPHY
Learn more about how I can help you create awesome wedding photos while you enjoy your day.
WEDDING PHOTOGRAPHY FAQs
Questions? See if they've been asked and answered before by heading to the frequently asked questions page.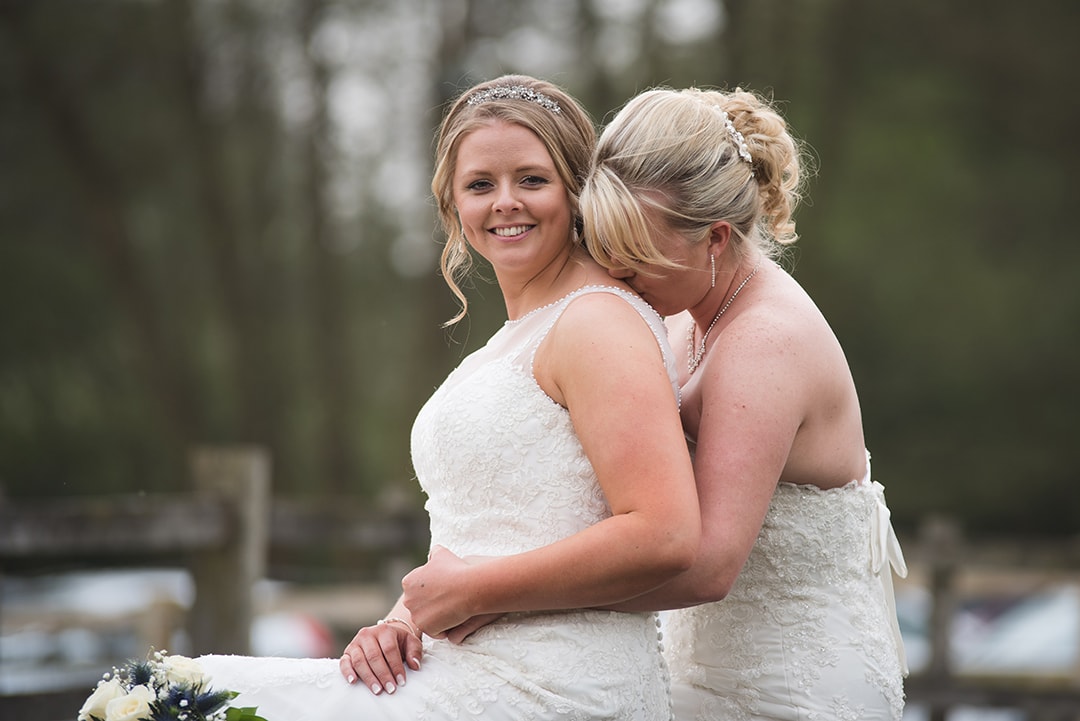 WEDDING PORTFOLIO
See a collection of my favourite wedding photos all in one place and get a feel for my natural, warm photography style.