Langtons House Wedding ceremony
Saying a swift "no thank you!" to tradition, all that mattered to Ella & Harry was saying their I do's with their closest friends and family, at their Langtons House Hornchurch wedding ceremony.
Striping it back to basics, Ella & Harry did what all couples should do on their wedding day. And that's have it just the way they want to!
Deciding to keep it an intimate affair, the pair only invited the most important people, the ones they couldn't see getting married without.
Forgoing a big party, Ella & Harry kept their wedding about what it was; their commitment to the future, and their upcoming marriage. 
Marriage in the East Room at Langtons House
Their wedding ceremony was held in the East Room at Langtons, known to some as the blue room. Can you guess why? 😉
The beautifully elegant duck egg blue ceremony room overlooks the famous Langtons House gardens and holds up to 50 guests.  
Oh and it totally matched the Ella & Harry's colour scheme. Win win! 
Harry was excited, and maybe in equal parts nervous, waiting to see Ella walk down that aisle. I think that's the scariest part for the partner who waits at the aisle isn't it?
But rest assured, as those nerves melted away when Ella made her way down that aisle. Goosebumps! 
Ella was excited to become Harry's wife, to marry her best friend, and do it in front of the people who mean the most to them. 
That's how weddings should be, aye?
Saying I do At Langtons House?
Come find out more about how I can help capture your Langtons House wedding below!
Langtons House Hornchurch Wedding Photography
The sun was shining, and the guests smiling as Ella & Harry finally started their married lives together. Come check out some photos from the day!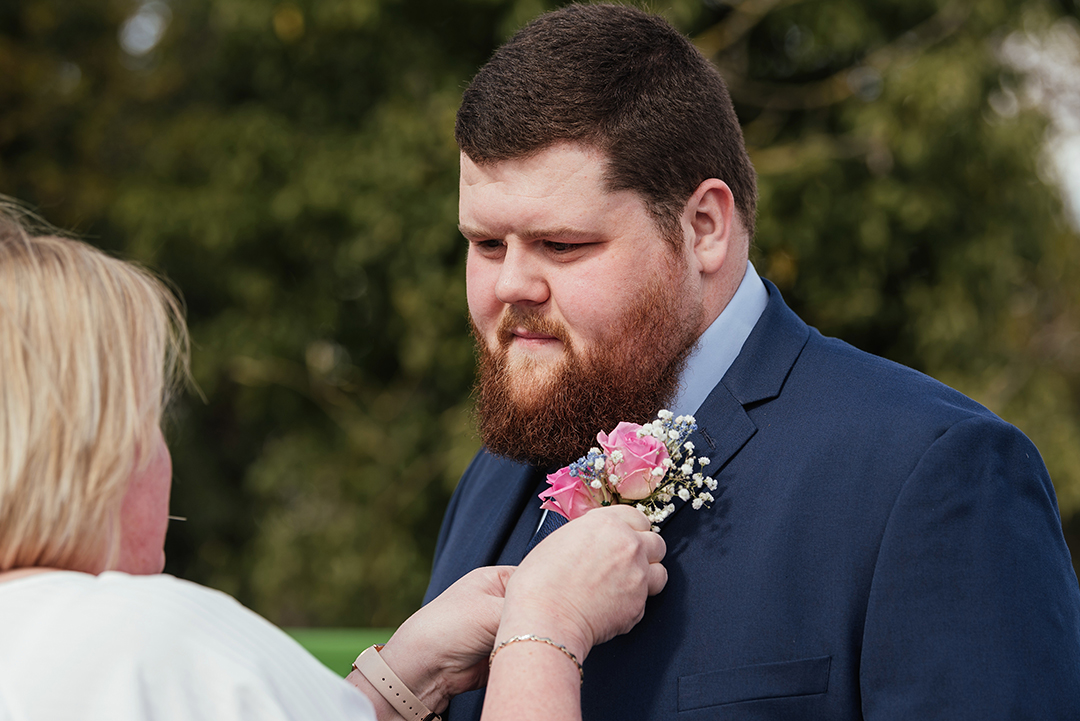 Getting MArried At Langtons House, Hornchurch?
Come find out more about my wedding photography coverage by clicking below!