Hadleigh Castle Engagement Photo Shoot Location
I've absolutely found my new favourite shooting location after this beautiful Hadleigh Castle engagement shoot.
With loads variety, that gorgeous view (even with the cranes, Lewis!), a historical element, and a meaningful location to Kayla and Lewis, it had everything.
We must of walked around the grounds twice, finding new spots and having a blast as we went.
I could of stayed their all night, although on second thoughts that might be a bit scary!
Hadleigh Castle Proposal, Where she Said Yes!
Even better, revisiting the spot at Hadleigh Castle where Lewis got down on one knee (after forgetting that bit and being prompted >_<), and asked Kayla to marry him. 
We relived the memory of their engagement, how Lewis thought he parked in the right car park before the pair ended up walking for miles on end.
They climbed a massive hill and eventually made it to the castle ruins. I'm not sure how Lewis didn't bottle it by that point, but more power to him, a 3 mile hike didn't put him off in the slightest!
Taking their engagement photos somewhere with meaning to them as a couple, means those photos will have even more meaning too.
Not only did Hadleigh Castle mean a lot to Kayla and Lewis because that's where their proposal took place, but they also both often visited as kids.
So it really does hold a significant place in their hearts. I hope their engagement photos have added to that. 
Having a Pre Wedding Photo Shoot
Kayla and Lewis were nervous about booking a photographer for their wedding. It's a big commitment, they didn't want to feel awkward.
They were worried about what their photos might come out like. Sound familiar?
They decided an engagement shoot was a good way to see how they'd feel behind the camera, but also to test me out and see how I work, how I capture their photos.
And of course the photos afterwards, if they're any good. (I'll let you be the judge of that!)
I'd definitely recommend an engagement session if you're feeling similar.
However, they soon relaxed and afterwards let me know it was a lot easier and less awkward than they initially thought it would be!
The absolute best feeling for me, is making my couples feel this way! Yes it's about great photos, but it's also about making you feel comfortable and at ease. (Because that is where the best photos come from!!)
Interested in an Engagement Session?
Check out my obligation free engagement sessions for yourselves below! 
Hadleigh Castle Engagement Photos
Come and check out Kayla & Lewis' amazing session here. Hadleigh Castle didn't disappoint!
And I'm so excited to photograph their wedding!!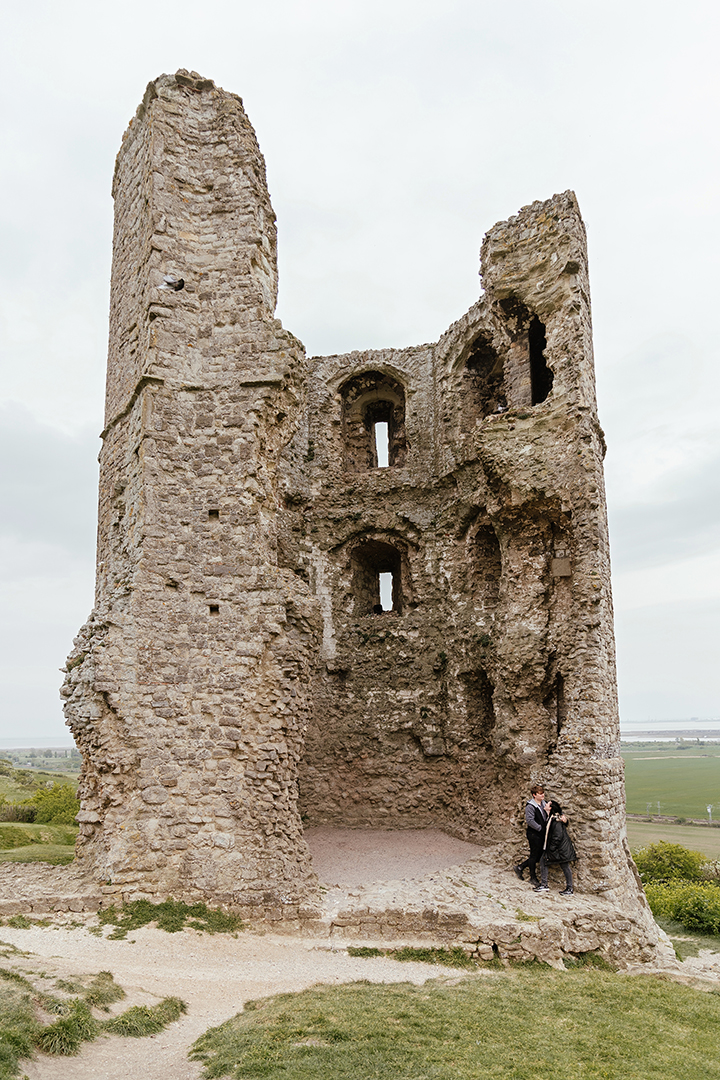 Would you like a Hadleigh Castle Engagement Session?
Or at a venue special to you? Come and check out my obligation free engagement sessions for a chance to get to know me and see how I work behind the camera!