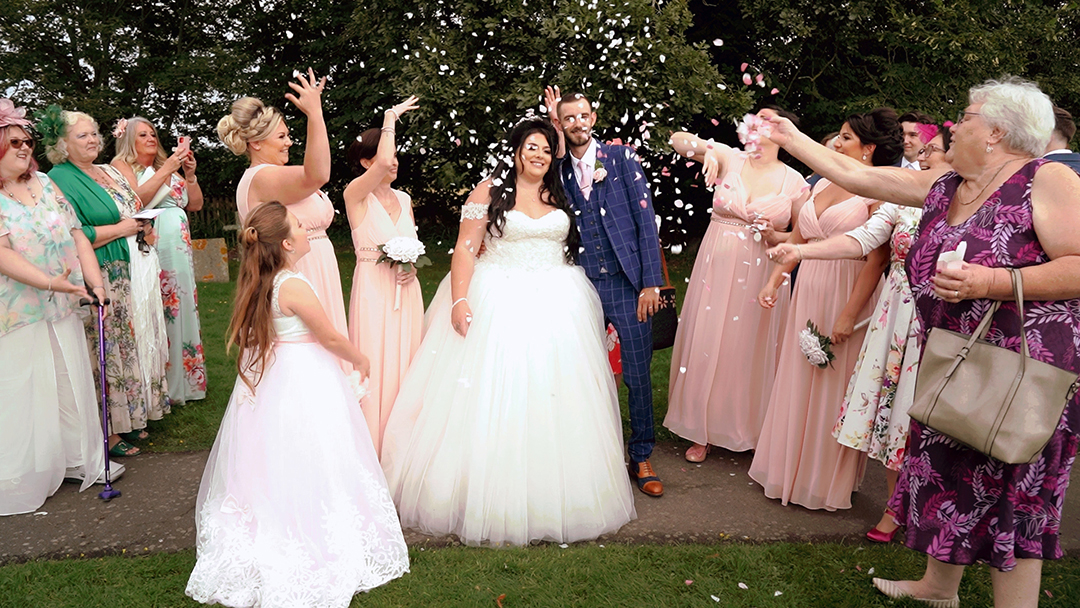 The Ship Hotel, New Romney, Wedding Film
I could smell something funny, that gross smell you get when hair burns… but the smell was faint. I I thought nothing of it. I continued capturing Charlotte and Jack's wedding ceremony. 
We were in the church, before heading off to the Ship Hotel, New Romney for the reception.
Then I felt a tap on my shoulder. Someone was pointing at my hair. My ponytail was sitting pretty in the flame of a candle.
Trying hard to thank the person for letting me know without panicking, I carried on with the wedding.
Wedding Video at the Ship Hotel, New Romney
Every wedding guest present could see what happened. Everyone except Charlotte and Jack themselves.
They were stood proudly at the front while I'd scooted behind them to capture the scene, edging ever so slightly backwards to get a better angle. 
After kicking myself, I thanked my lucky stars that I didn't knock the candle over and cause any damage to the church!
With my hair a bit shorter than we I started, the only other piece of evidence was the remnants of melted wax on my blazer. *Facepalm emoji*.
Luckily, from there on out everything went swimmingly! Charlotte & Jack had an amazing day, the church didn't burn down, they got married, and celebrated with their friends and family.
From Nah Thanks To Marriage at The Ship Hotel
Meeting through a mutual contact through work, Charlotte begrudgingly agreed to go on a date with Jack after swearing off men. Saying admittedly he had his work cut out for him. 
Charlotte's attempt to put Jack off only enthralled him further, as Jack saw the most natural version of Charlotte on their date, and wasn't put off in the slightest!
Never pretending to be anything other than herself, a beautiful relationship blossomed, and Jack's perseverance paid dividends when Charlotte realised this was her person.
With Jack acting sketchy and Charlotte getting nervous, the moment she turned around to Jack being down on one knee, shock set in. But I believe in that moment, both their dreams came true.
Nothing like a Pandemic to Derail Your Wedding Plans
Like many others, Charlotte & Jack joined the postponed wedding club when the pandemic decided to mess with their original plans, but I can tell you one thing.
It was worth the wait.
The worldwide pandemic, the stress of changing dates, the panic of the dress running late. It was all worth it, to see them say their I do's, and to see and share in the happiness of their wedding day.
From no thanks to being THE person you were supposed to be with the whole time.
Magic. Absolute magic.