In the midst of a global pandemic Richard and Ricardo were planning their Old Marylebone Town Hall wedding, for a day which we weren't even sure would happen. It was all very stressful for the two, as you might imagine. 
You see, just two weeks before their wedding date the restrictions on wedding receptions were supposed to lift. Meaning these two could go ahead with their full day as planned (well, sort of!). They'd already had to change the reception venue as their original location had closed its doors and wouldn't be opening again before their wedding. 
So instead of being a short walk from Old Marylebone Town Hall, it was now a cab ride or train journey away. But that didn't phase them, and on they went, until the date came for the wedding receptions restrictions to be lifted, and it was cancelled and put back an additional 2 weeks! Which meant the new date was on their actual wedding day!
We didn't know if it would once again be cancelled or not, so we waited pattiently for the day of the wedding and were literally playing it as it was dealt. 
Luckily there's a happy ending, and the restrictions lifted that day and their wedding reception could go ahead as planned. Horay! The cake wouldn't go to waste!
Old Marylebone Town Hall Wedding Photography
While we were on the edge for most of the planning, it was difficult to know in turn what sort of wedding photography coverage could be expected, because we really didn't know if we were coming or going!! What we did know is that at least we'd be able to go ahead with the main part of the day (their actual wedding ceremony!) at Old Marylebone Town Hall. 
The pandemic has been hard on us all, and I didn't want to complicate their lives further. We had an all day plan in place, and if the powers at be were to push receptions back further, then we'd cut it short and work it out later.
It was my first full day wedding in nearly 6 months. Boy was I happy to be shooting again!!
Ceremony in the Westminster Room
If you've been to an Old Marylebone Town Hall wedding, you'll know that there's a variety of ceremony rooms so they can host lots of wedding ceremonies in one day.
Richard and Ricardo were wed in the Westminster room, with the chairs spaced out with social distancing in mind. 
Old Marylebone Town Hall Wedding Photos
Right well, I better stop waffling, and show you some of the photos from Richard and Ricardo's Old Marylebone Town Hall wedding.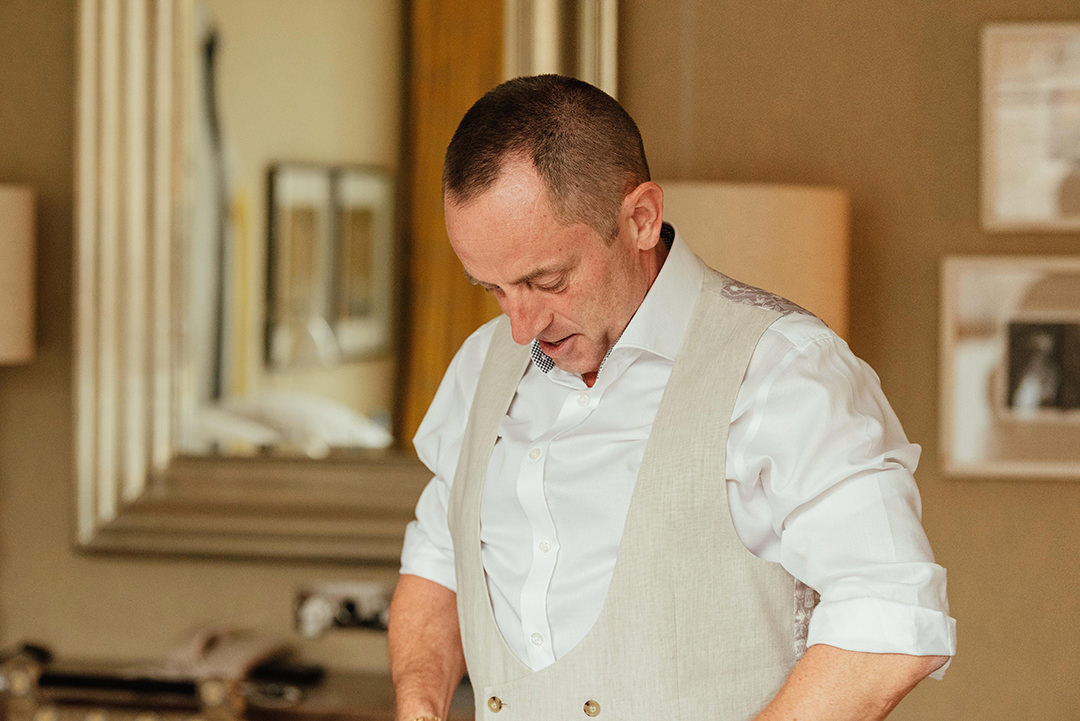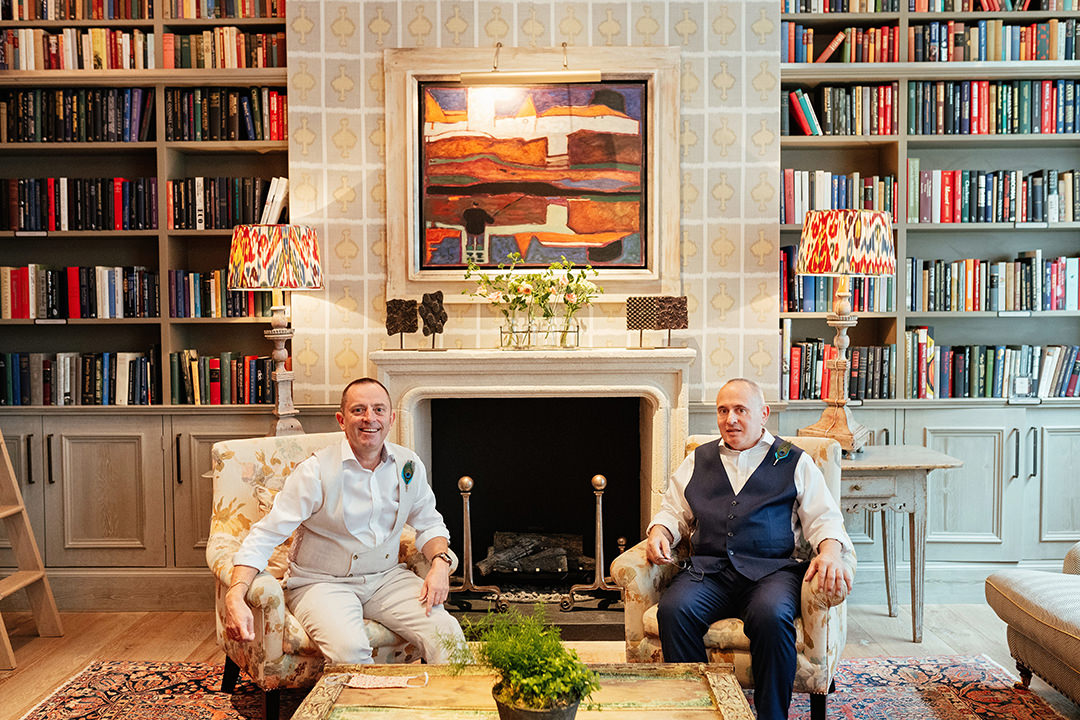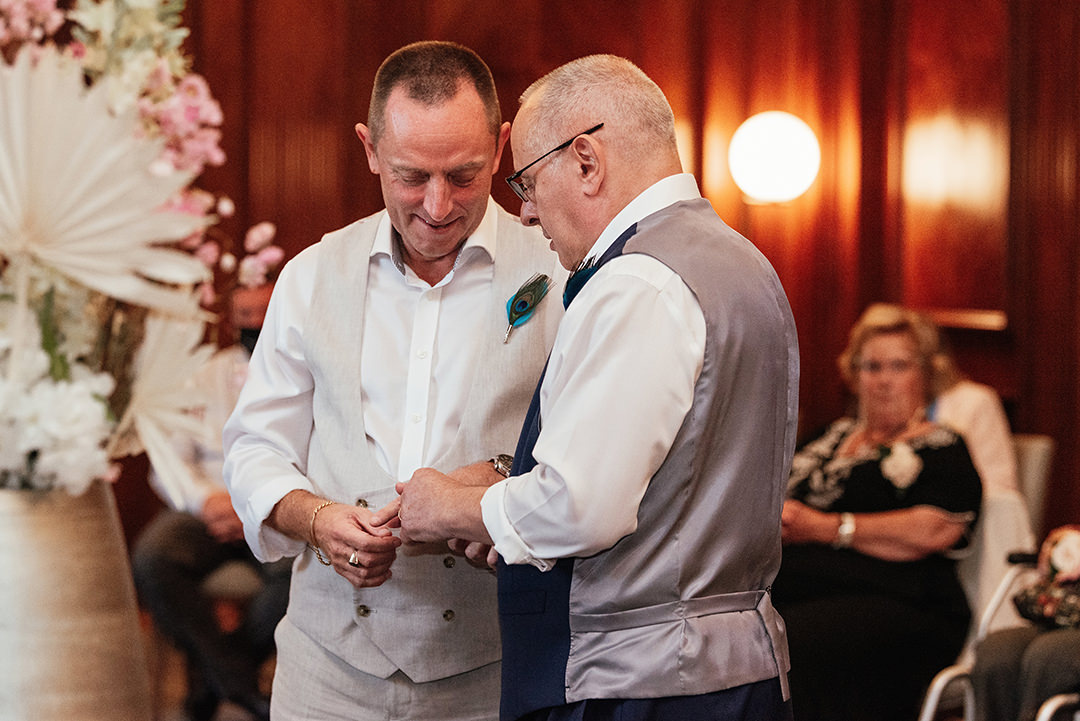 How do I get to Old Marylebone Town Hall?
The closest underground station to Old Marylebone Town Hall is either Baker Street or Marylebone, and there's a handy car park directly opposite the Town Hall if you're driving.
Old Marylebone Town Hall
97-113 Marylebone Rd, Marylebone, London NW1 5PT