What to Expect from Your Wedding Photography
Thank you for booking me to capture your special day! I'm so excited and cannot wait to capture your wedding photographs for you!
You've ticked wedding photographer off of your wedding planning list – congratulations! And thank you – I'm so excited to capture your wedding day!
I know having photographs taken can take you out of your comfort zone. And I want you to have amazing memories of your day while also enjoying it to the fullest!

I've created this guide all about your wedding photography to help you understand the process so you know exactly what to expect.
And together, we'll capture the connection you share, naturally.
When you start wedding planning the thought of hiring a photographer can be a daunting one, and I don't take it lightly that you've chosen me! 
So fear not! My photos are natural, relaxed and designed to put you at ease. For the majority of your day, I'll be there capturing moments as the day unfolds without interference. I only step in when it comes time to do group photos and couples photos, as these are definitely something you won't want to miss out on.
I aim for this part of the day not to take too long, so you're back partying with your guests before you know it. I advise you leave around an hour and a half between your ceremony and dinner (more if you're travelling), in order to give us at least an hour to capture these photos. That way you still have time to be congratulated by your guests before you sit down for dinner! 
If you're struggling to plan your timeline, or just want some tips on how to run your day effectively, I've written a blog post that can help you do just that.
Whatever package you've opted for will determine how much of your day will be covered by me. But as soon as the day's over, while you party on into the night, I head home to back up your precious photos to make sure they're safe and sound.
The best moments happen when you relax, let go and be you. It's natural that you'll feel a bit anxious, but for most of the day I'm a fly on the wall, and for the rest, I do my absolute best to put you at ease and create real heartfelt photography.
During our couples session I'll prompt you so you know what to do, but really we'll just take a few minutes out, have a laugh, chat and create some fantastic memories.
If you have specific images you'd like captured, make sure to let me know!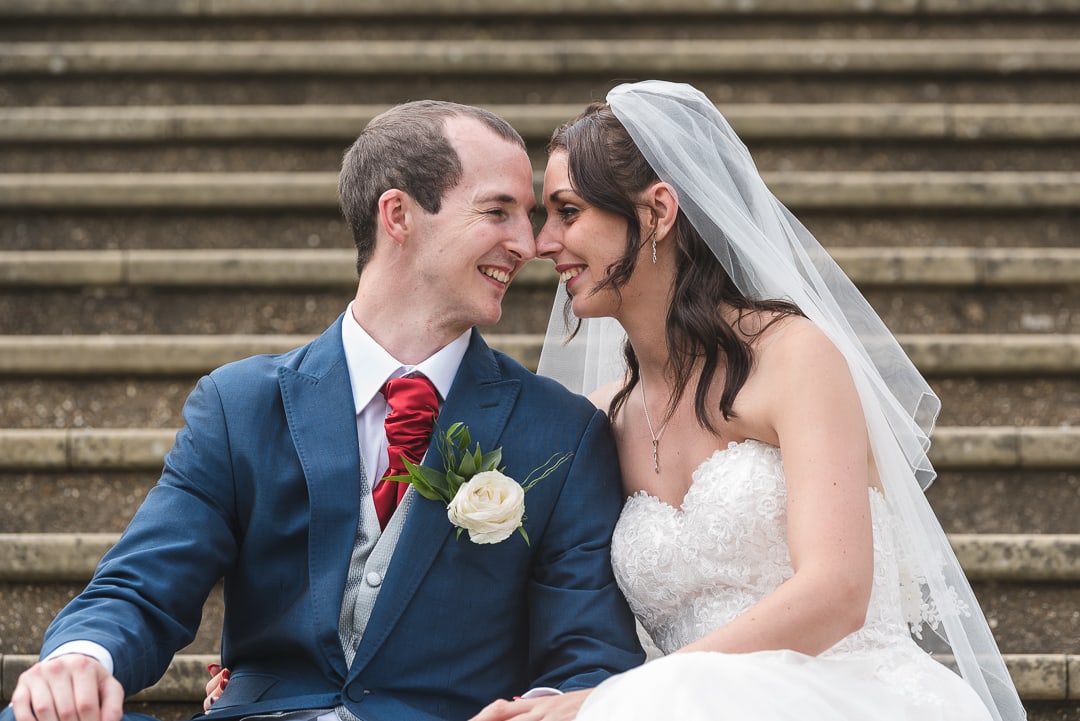 "We felt perfectly relaxed around you, we didn't stop laughing all day.
In the nicest way possible, we didn't notice you were there most of the time."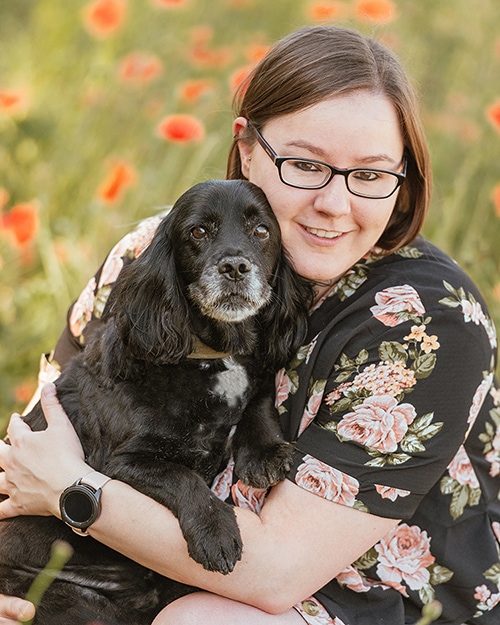 You don't want to be feeling awkward in front of the camera. You just want to relax knowing your day is being captured, while you focus on enjoying it, and I'm beyond happy that you've chosen me to help you do just that.
As you know, I'm Lindsey! My superpowers will help you relax, put you at ease and encourage you to, at all times, be you – 'cause this is where the best photos come from.
Here's a few things you might NOT know about me;
I was voted bookworm in my school yearbook (and I'm still a proud bookworm to this day! Seriously I can't go anywhere without a book!)
I LOVE a body combat class. Something about punching and kicking your way to fitness makes me feel amazing!
I once bought a cruise holiday even though I'm terrified of boats and can't swim. (Had an absolute blast though! Highly recommend!)
I'm SO excited to be coming with you on this journey and I can't wait to capture your day!
I know exactly how you feel, because I feel exactly the same! Having photos taken really takes you out of that comfort zone and puts you on edge. That's exactly why I work so hard to put you at ease and make you feel as relaxed as possible.
For most of the day you'll be so focused on your future spouse you won't notice me (I don't take offence!). Then when we head off, just the three of us, I'll be giving you prompts that'll take your focus off of the fact you're being photographed. And all the while I'll be focused on capturing the moments you'll not even realise are pure gold.
Weather in the UK, well, need I say more? Haha! When wedding planning one major concern I always hear about is what to do if it rains on the wedding day. I love the changing seasons that we get in the UK. Each one has so many great photo opportunities. It doesn't have to be a perfect summers day to achieve great photos. Ultimately the weather isn't as troublesome as you might think! Don't worry if it's grey skies and overcast on the day of your wedding. This actually makes for softer light and is a dream to photograph in.  Worst case scenario, if it's really pouring with rain we'll have to do some pictures inside. But that's if it's really pouring. A little drizzle won't be too much of a problem and we'll minimise time spent outside so you're not freezing! I always bring along some umbrellas as well, in case you're feeling adventurous enough to go out in the rain and grab some cool and unique photo opportunities!
Edited in my Natural, Warm Style
My editing style is very natural, and I don't do too much tinkering with your photos. It's important to me that my photos reflect YOU, in all your beauty (yes you!).
I start by choosing the best of the bunch, taking out duplicates and blinks, before going through each image individually and adjusting the colours and the exposure until I hit my natural, warm sweet spot.
While I don't retouch to the max, I'll do my best to make your photos look their best. If there's something that couldn't be moved by repositioning the shot I might remove it afterwards, but not typically. I'm looking to create a true reflection of your day.
I take quite a few photos because I'm looking for split second moments of the two of you!
After your wedding I go through your photos, choose the best images and edit them to look their best.
Four weeks after your wedding, I'll email your online gallery to you. Your gallery is then live to share with family and friends and for you to choose your favourites for your wedding album!
If your package includes products, for example, a legacy wedding album, these will arrive around 4-6 weeks after we confirm the design.
I'm so excited to put together an album you're going to love for years to come!
They'll Become Your Legacy
Unless you've gone with a custom collection, you'll be getting a wedding album! I designed my collections and pricing this way because I love creating wedding albums. I truly believe they'll become your legacy. And in a few years your children, and your children's children will thank you!
If you'd like to read a bit more about why I believe in wedding albums so much, check out this blog post on the importance of printing your photos and wedding albums!
While I'd be more than happy to choose the images that go in your wedding album, I believe it's your album. And I want you to have the images you want to have in there.
You'll be able to share this with family and friends so they can have a nosey, and order any prints if they'd like to. Once you've had a chance to have a look through your beautiful images, I'll send instructions on how to choose images for your album. It's really easy to pick your photos for your album, it's just the choosing that's the hard part. And if you need a hand, I'm more than happy to help!
I know having only 4 weeks to do this may seem daunting, but I want to be there to help you as much as possible. You'll be wanting to get on with newlywed life (and changing your name on everything!) so in the long run, I know you'll be glad I didn't let you put it off. And instead of thinking "We must get our wedding album sorted!", when you start approaching your first anniversary you can instead take out your album and remember the awesome day when you got married.
Once you've chosen your images, I'll start the design process. This'll take about 1 week to complete. Then I'll send it over to you and you'll have the chance to make any amendments.
As soon as you approve the design, we send it to print. Once sent to print, it can take 4-6 weeks to receive your album, although it is usually sooner.
Then you'll have your legacy album that you and your family can enjoy for a great many years!  
Beautiful Keepsakes You'll Love For Years to Come
I've chosen the products and albums that'll display your wedding photos stylishly and timelessly. They'll look as good now as they will in 20 years. 
Please know that I'm here to help you choose your products – without any added pressure. I want you to come away with keepsakes and photographs you love. 
I've designed the process to make it as uncomplicated and as easy as possible for you.
If you have an idea of somewhere you'd like to put some frames, send me a photo of your wall, with an A4 piece of paper taped to it and I'll make a mock up with the photo of your wall. Pretty cool, huh?
You don't have to buy what I mock up. I just want you to be completely happy with your purchase!
I love creating products you'll love displaying!
Frequently Asked Questions
Can we meet you?
Yes, I try to meet or at least speak to all my couples. It's important we get to know each other BEFORE you put down any money.
It'll have a huge impact on your photos if we get along, and I want you to enjoy the process and book the right person!
We're completely awkward in front of the camera, Will you help us?
Honestly, we all feel this way, even I do! That's why I work hard to make you feel as relaxed as possible.
I'll prompt you and give you things to do so you're not focused on the camera, and you might even have a bit of fun!
Do I need an engagement session?
An engagement session is a great way to mark your engagement. But it also gives you a chance to see how I work as a photographer.
You don't have to be all dressed up like you will be on your wedding day. It's great practice at getting relaxed in front of the camera!
It also gives us a chance to get to know each other better. This will make for EVEN better wedding photos.
How many images do I receive?
I don't limit the number of images you receive. I get rid of duplicates and blinks and give you the best of the bunch. 
When will we get our photos?
I know waiting for your photos is tough. It's one of the most exciting things you'll be looking forward to once you're married.
I'll get you a sneak peak and blog post to share with friends and family within the first week or two. And after 4 weeks you'll receive all your lovely images to relive the day!
Albums take a big longer to produce as we'll work together to confirm the perfect design.
What happens if you're ill on the day?
Only a very serious illness will keep me from photographing your wedding day! As long as I'm able to I'll be there. But if something horrible did happen and I couldn't make it, then I'll do my best to get you a replacement photographer. I have a back up list of photographers, who all work very similarly to myself, for this very reason. They'll photograph your day, and I'll take over the editing. This will keep your images consistent and ensure you have images you'll love. If I'm so ill I can't do the editing, then I'll transfer the money you've paid me to my backup photographers, and they'll take over the job. If I really can't find someone (which is extremely unlikely), I'll give you a full refund.
Don't Just Take it From Me
Lovely Words from Beautiful Couples
"Lindsey did our wedding photos she was wonderful did everything we wanted and more. Photos are great would recommend her to anyone."
"I can't recommend Lindsey more highly. It was wonderful having her at our wedding and sharing our special day with us."
"Absolutely love our wedding photos you have done an amazing job and captured memories I will cherish forever. Cannot thank you enough xxx"
Friends before marriage?  Natalie & Tony had their Moot House Social Club wedding one very warm day in August! But their story starts earlier than that. First, Becoming friends and favouring lots of laughs and bants, their relationship is certainly one of real,...
read more