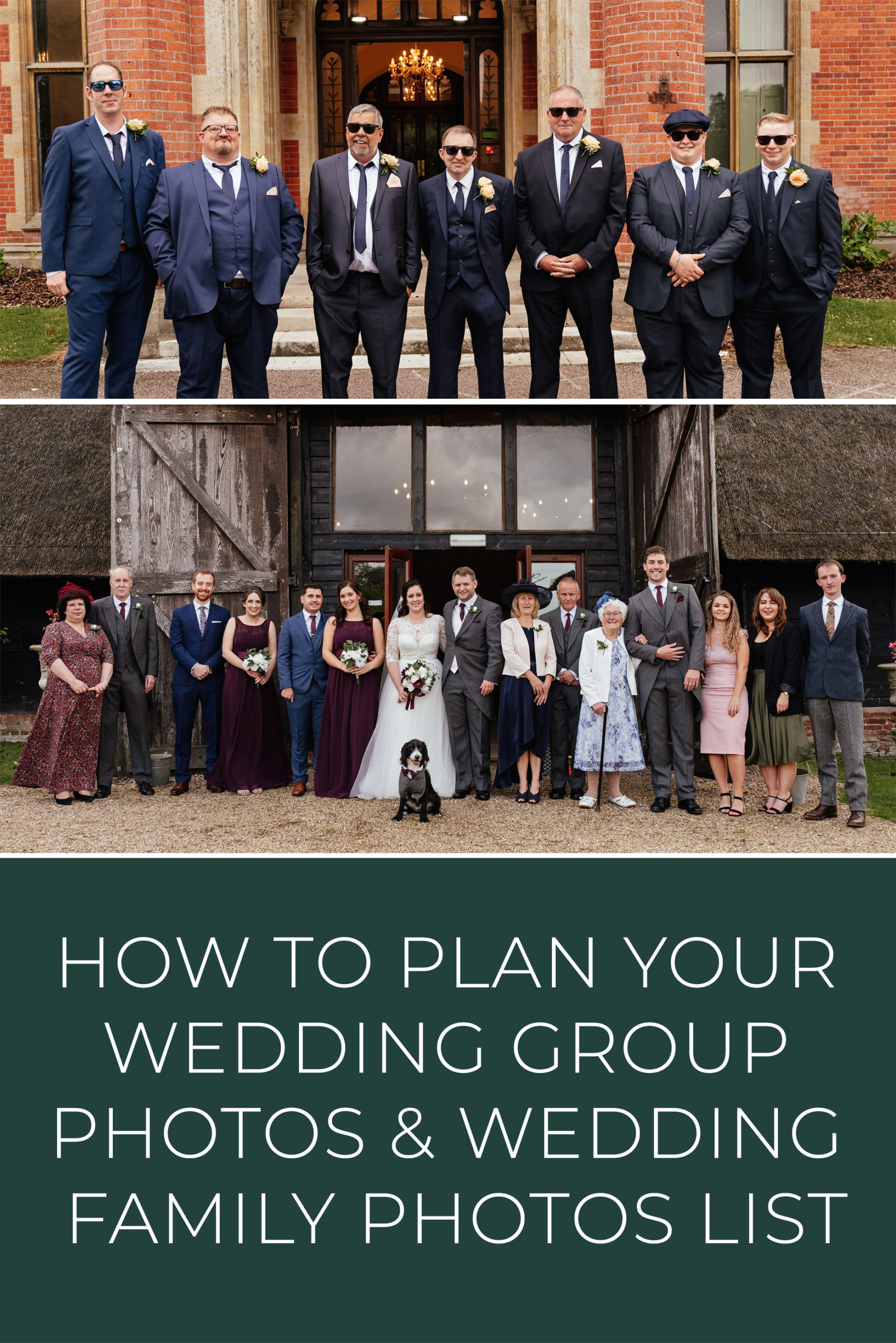 How Do you Plan Your Wedding Group Photos?
Ah group photos, the part of the day that's important to all couples, but no couple wants to stand there posing for hours getting face ache, am I right?
It's important to get this part of the day running smoothly, so you can quickly get back to having a great time with your guests!
I recommend making a list. You won't want to walk away wishing you'd got a photo with that family member you haven't seen in years.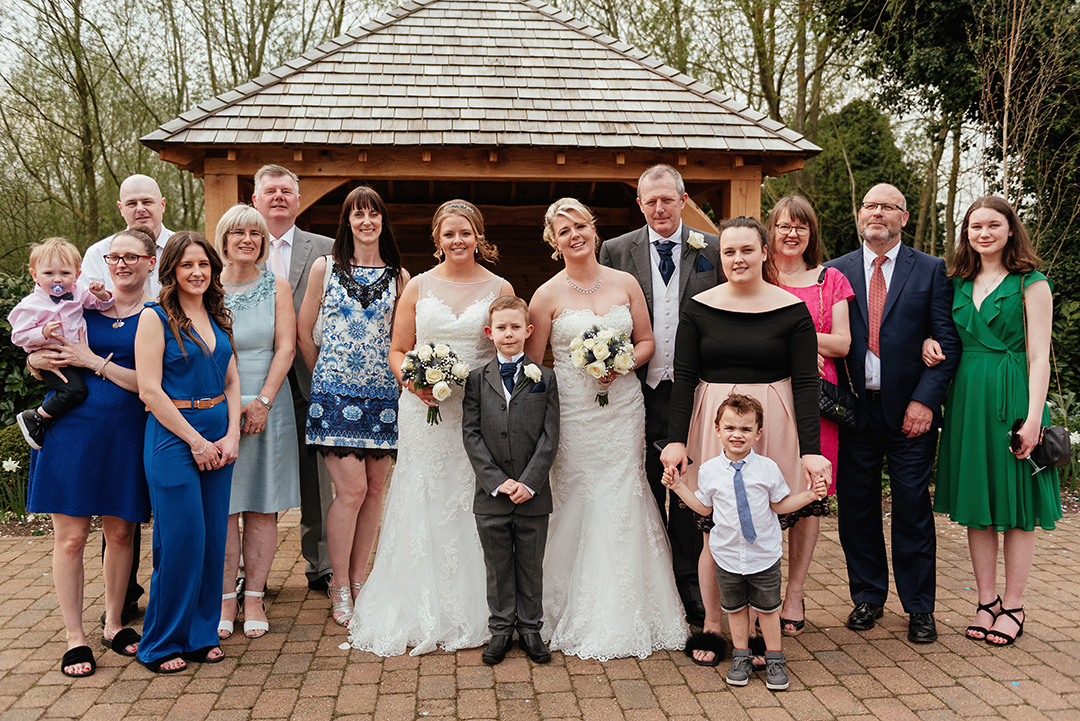 How Long Should I Plan for Group Photos?
Two-three minutes per group is a good aim. Bigger groups can take longer, and smaller groups can be quicker. But, as a guideline, this works quite well.
Think of it as:
30 minutes = approx. 10-15 groups
How Many Family Group Photos Should I Have?
You don't want to make the list too long, because more than 30 minutes of groups might send you round the bend, with face ache.
Seriously, I've had couples add lots to the list, and then abandon it part way through because they just want to get on and enjoy their day. Prioritise those most important to you.
We also want to make sure there's time to get some photos of the two of you, and some time for you to actually relax and spend time with your guests!
Wedding Family Photos List
If you need a bit of help, here's a guideline for you:
Couple & ALL Ceremony Guests
Couple & Wedding Party
Couple & Couple's Parent(s)
Couple & Couple's Grandparent(s)
Couple & Partner 1's Family
Couple & Partner 2's Family
Couple & Friends
Those won't work for everyone as family dynamics differ for all families of course! So whatever works for you is absolutely fine!