Weddings Are About The people, Hands Down.
Meeting through Demine's mum, who used to work with Lance, Lance & Demine remained family friends for a few years.
Until Snapchat became a big thing, bringing the pair closer together, and the rest, as Demine says, is history!
The beautiful duo were due to become a trio as Lance tried nervously to pluck up the courage to propose during Aubree's baby shower.
A trip down the pub helped with the nerves, but Demine's dad came back a wee bit worse for wear!
It's no surprise Lance was feeling the nerves as he did the deed surrounded by loads of friends and family – but needless to say he did it alright. Well done Lance! Although Demine was a wee bit embarrassed, she laughs back on it now!
Oh but also, they're an even more awesome team of 5 now! 
Ceremony at Waltham Abbey Town Hall
Lance & Demine had their Waltham Abbey Town Hall wedding with their closest friends and family.
It was an intimate and beautiful ceremony that lead onto a reception at Tye Green Bowls Club.
More guests arrived to congratulate and celebrate with them, including Annisa & Lewis who wed earlier in the year! See Annisa & Lewis' Manor of Groves Wedding here! 
We wandered across the road into the gardens for some photos after the ceremony. It was a scorching day in July, the sun was beaming on these two as it did for the rest of the day.
Ending in a sunset that created the most stunning light, I think you'll agree! 
Waltham Abbey Town Hall Wedding Photos
I'm a wee bit biased of course, but wedding photography is the only thing that allows you to look back and remember those little moments that're easily forgotten on a wedding day, which is exactly what Demine wanted.
Like Lance running through the huge reception hall, tissues in hand, as he knew there was going to be tears during the speeches.
Or the incredibly beautiful family dance on the dancefloor.
Or even the fact that we had the most glorious sunset, and were able to get some frigging amazing photos in it!
And all the other moments of absolute gold that makes a wedding day come to life.
Because, secret, it's not about how much you spend, what shoes you wear, or any of that stuff. Its about the people you spend it with. It's about those moments that happen with your loved ones.
It's about love. Feeling. Emotion. We don't enjoy moments like this enough! Right, getting back in my buggy now, promise!
Let's see some photos! 🙂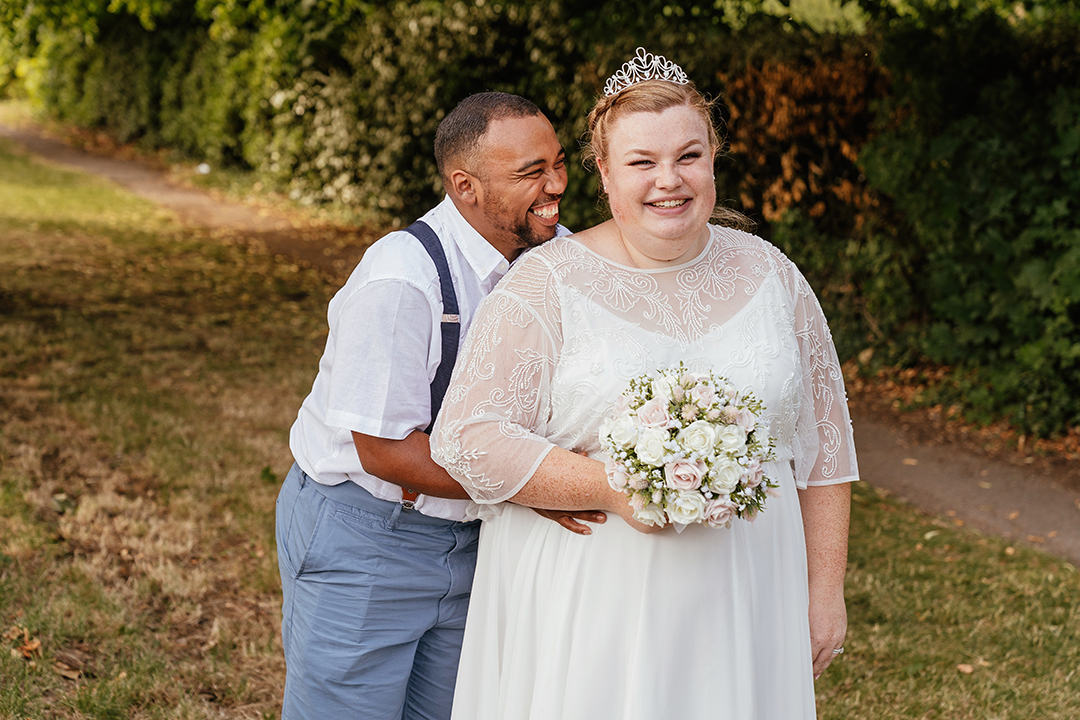 After Awesome, Relaxed Wedding Photography?
Check out the link below for more information!