That Amazing Place Wedding Photography
With the arrival of April, also came Jen & Chris' wedding at That Amazing Place. But, instead of April showers, was the wedding of all seasons.
There was snow, sunshine, a bit of rain, a cloudy sky… the lot!
And if you thought the weather was emotional, well so was the wedding.
Plenty of happy tears were shed! 
Wedding Ceremony in The Lakeview Lounge at That Amazing Place
While Jen was getting ready, she could see her guests arriving.
As she stood looking out the window, nearly ready to go, she, for a few moments, got to live in the joy seeing her guests arrive to see her marry her fella.
A simple moment, but one that said it all for me as she watched them arriving full of emotion and anticipation. 
Shedding tears as she walked down the aisle, Jen was greeted with a big hug from her soon to be husband as they shared in the emotional moment of the day. 
This was it, they'd waited an additional year for this moment (thanks Covid!), and it was finally here.
After a moment of panic, that led to laughter as Jen thought the best man lost the rings (luckily he hadn't!), they said their I do's, tears along the way, and tied the knot to become Mr and Mrs! 
Rain (& Snow!) at That Amazing Place
Lots of couples worry about the weather on their wedding day.
Jen & Chris though, just went with the flow, and didn't complain when it started raining while I was capturing their family photos.
We simply paused to come indoors, before heading back outdoors to finish them off when it cleared up!
Luckily, That Amazing Place has the beautiful ceremony room, that was already cleared of chairs as they prepared for their meal, so it was the perfectly lit room to do the family shots in. 
Wedding Parties at That Amazing Place
Despite the chill in the air come the evening, Jen beamed the biggest smile when I asked if she wanted to go outside for an epic shot under the gazebo. 
Chris was dancing the night away, so we grabbed him off the dancefloor. I assured him it'd be worth it and he'd be back dancing in no time.
We headed out to the gazebo by the lake, and got the shot… But I couldn't resist another sneaky one outside the building. That Amazing Place just looks so beautiful lit up at night.
(You'll have to scroll to see that one!)
After showing Jen & Chris a sneak peek, they both agreed it was worth it!
Saying your I Do's at That Amazing Place?
Come find out more about my relaxed wedding photography style by clicking below!
That Amazing Place Wedding Photography
Here are some highlights from the day!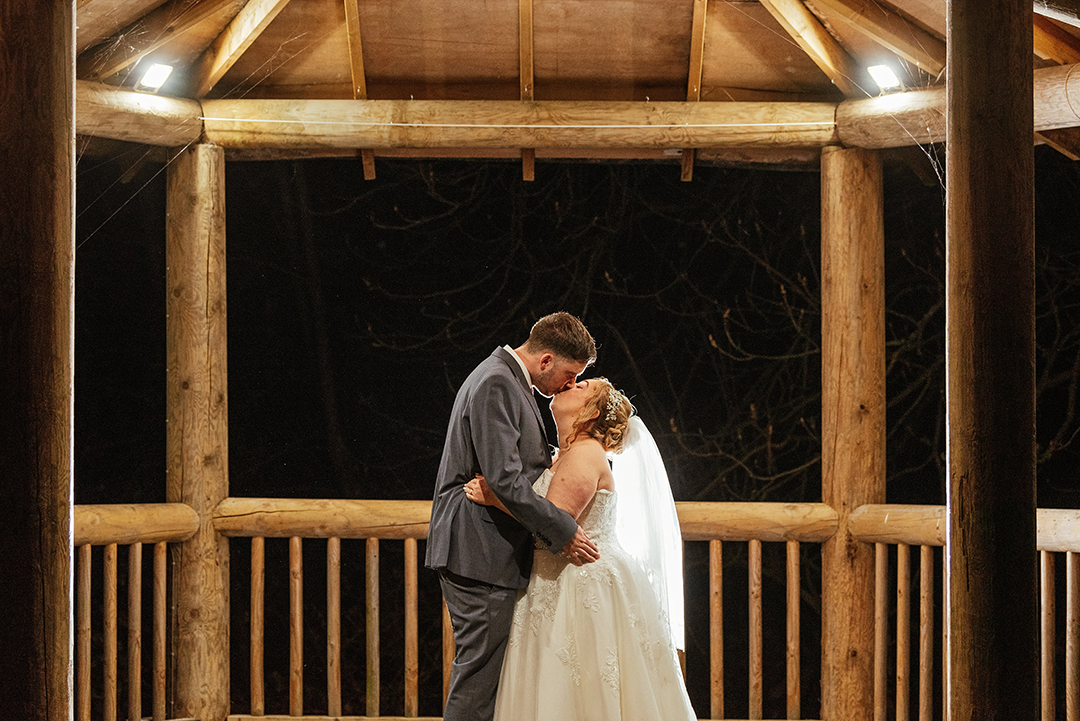 Getting MArried at That Amazing Place?
Come find out more about my natural, and relaxed wedding photography by clicking below!