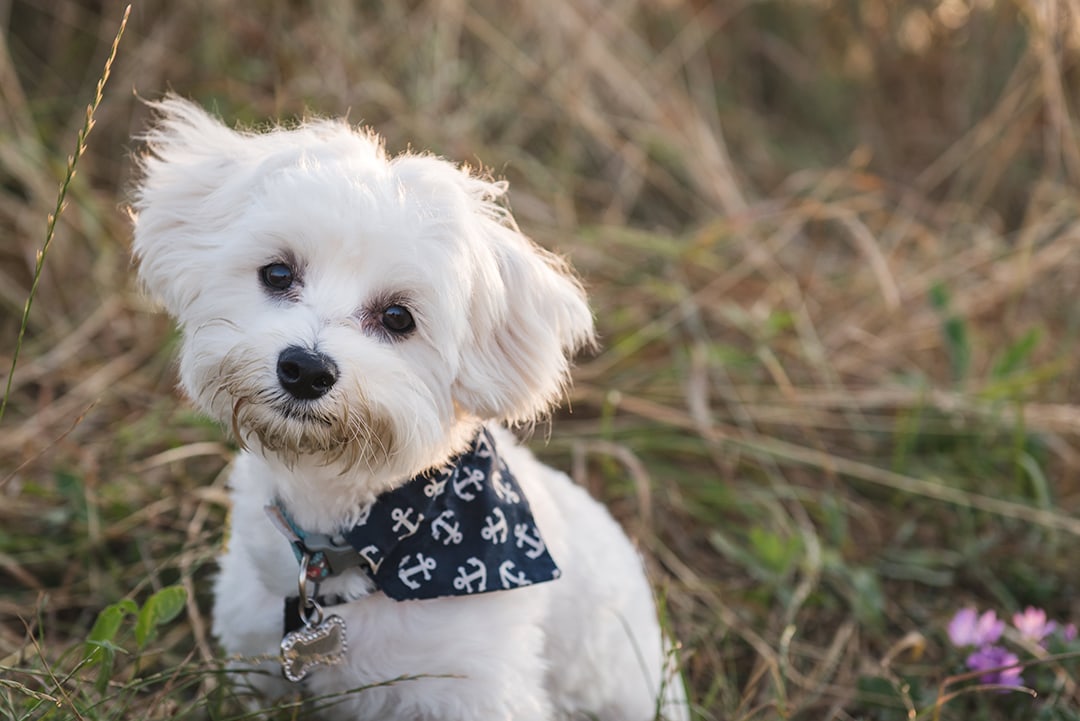 "Oh my gosh…. I'm in love!!! This is amazing!!! Seriously it's brilliant, you've got him perfect, just perfect."
Your pet dog is your best friend. They welcome you when you come home with tail wags and cuddles. Their zoomies make you laugh so hard, you wonder how could anything possibly be this cute? Even when they're naughty, and you've said no more treats, you'll probably give in! (I know I do!)
Pets touch our hearts in amazing ways, they're so innocent and yet have their own personality and spirit. They can't communicate with us in English (wouldn't it be cool if they could!), and yet they give us so much love and affection. They are so unlike humans, and so worth celebrating.
Capturing their character.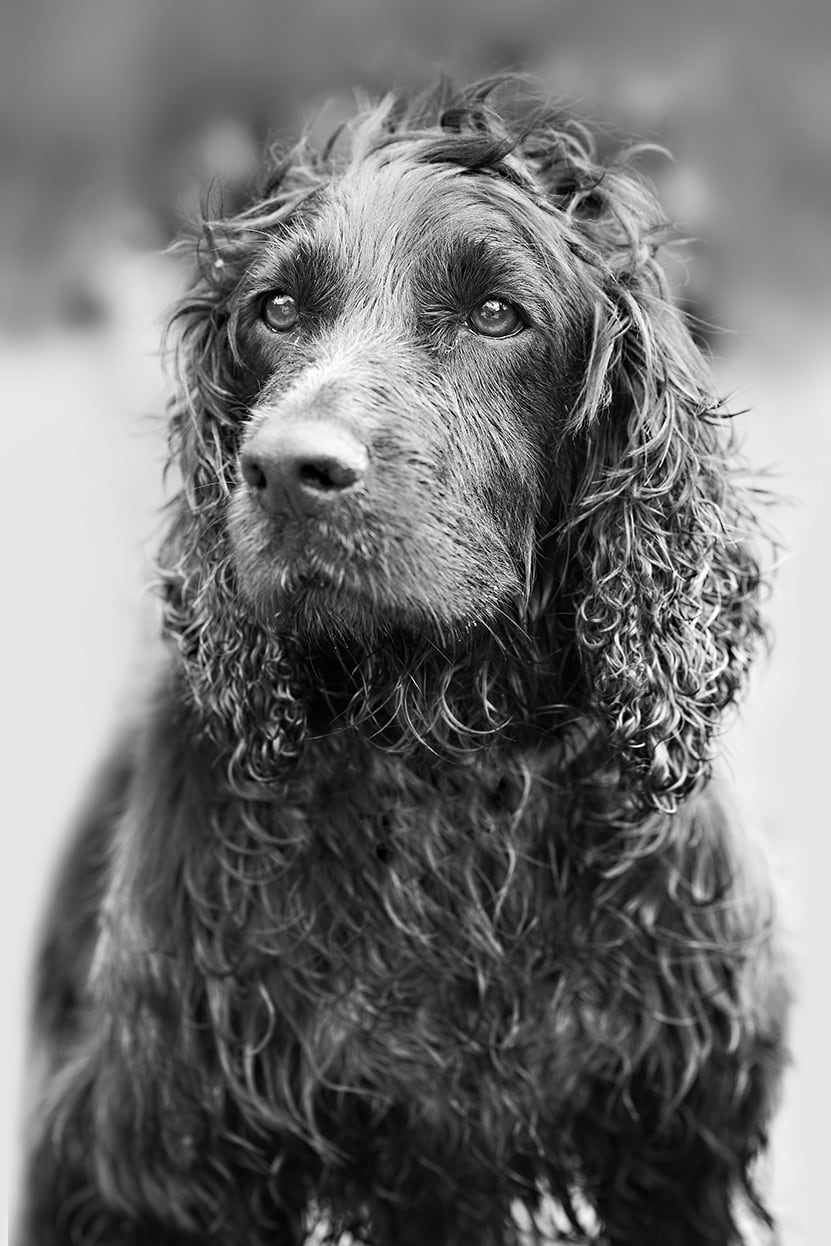 Because best friends are hard to find.
Okay, you might have realised I'm a tad dog obsessed. (I love other animals too!) I can't help but smile every time I see a dog playing (or just walking down the road). They're so happy and carefree, wouldn't the world be great if humans were as easily pleased as dogs are? 
Sadly they're not with us forever, so it's great to have some photographs that really capture their little personalities.
Dog photography sessions are about capturing a perfect mixture of photographs. Portraits that showcase the personality of your best friend. And action shots, if possible, to capture their spirit! Finally with photographs of you together to show your relationship.  
"Our photos arrived today and I couldn't be happier. Great end product and fantastic service from Lindsey from start to finish. Highly recommend."
Three Easy Steps to Memories of your Best Friend
Choosing the right photographer to capture moments of your furry best friend can be unnerving. My goal is to make it as simple as possible, while giving you the best results possible. And making sure the dog is safe and happy at all times.
You pay the session fee when you book your session. We'll choose the perfect location, and a date and time for your session. Once you're booked in, I'll get to know a bit more about you and your pooch so I can make the session enjoyable for you both.
We meet up for a walk in the park or in your home, wherever you feel your dog will be most comfortable. I'll look for the best light and give you some prompts. And together we'll capture some portraits, action shots if they're in the mood and some shots of you together. 
Around 1-2 weeks after your session date, you'll receive your online gallery. Here you'll be able to view the best images from your session. Decide on the products you'd like to order in the comfort of your own home, not in a pushy sales environment.
Pet & Dog Photography Prices
I try to keep my pricing as simple and transparent as possible. First you pay your session fee, then you purchase your products when you've seen your photos. 
The session fee is listed below, and if you'd like a copy of the product guide, ping me an email. I'll get it sent over to you as soon as possible!
Session Fee
45-90 MINUTE PET PHOTOGRAPHY SESSION
A digital guide on what to expect during your session, with clothing tips (for you and the dog!), guidance on what to do if it rains and more

A natural and fun 45-90 minute photo session either in your home, or a location of your choice. (If you're not sure, I can recommend one)

My time selecting the best images from our session and digitally adjusting each image to my natural, warm style.

Your own private online gallery with the best images from your session (around 30-50 images). The gallery will be live for 5 days for you to enjoy and make your selections.
Whether it's a storyboard frame to display proudly on your wall, or a legacy album to relive your session over and over, all the products I provide are of expert craftsmanship and manufacturing. 
Stylish and modern in look and feel, classic and timeless at the same time. They'll look as good in 20 years time, as they will today.
Products start from £195 with most people spending between £500-£1100.
To see the product guide, please get in touch.
Frequently Asked Questions
Should I wait for the perfect time?
Trust me when I say, no time is perfect! 
Don't hang around waiting for them to learn that command you've been trying to teach them for ages.
Dogs will be dogs, and sadly, they don't live as long as us. 
The longer you leave it the more time will pass, I'm talking from personal experience!
Do I choose products before the shoot?
No, not at all. You only choose and place your order once you've seen your photos.
Your session fee is payable when you book. After your session I send you a private online gallery of your best images.
From there, you'll see your images and decide on the products you'd like to order.
How do I book?
Send me an email at [email protected] or head to the contact page. 
When you've decided you'd like to go ahead, I'll send you a link to your very own client portal. You'll find all your info there.
You'll need to sign a contract and pay the session fee to secure your booking.
My dog won't sit still?
Honestly, all pet parents worry about this! It's normal, so don't let it hold you back.
My photography style is natural, with all sessions taking place on location. This takes away the pressure of a studio environment, helping you and your furbaby relax.
I only need a split second to capture a perfect moment, and this happens more often than dog owners think! 
Sometimes you've just got to let dogs be dogs. If it's not going to plan, it won't do any good to shout at them. We'll wait it out and keep trying. Trust me when I say patience is key!
This lively pup was all over the show, but you wouldn't be able to tell that in the photos we got for his session!
What if I don't trust my dog off lead?
If your dog can't be off lead, there are many options to explore so we don't end up with the lead in all the photos.
If it's a real worry, we can photograph them in the safety or your garden, a secure park, or we can keep their lead on.
Keeping the lead on, it's worth thinking about getting a small, thin lead. This will be easier to remove from photos afterwards.
Lead removal is only carried out if the removal is simple enough to do. Lead removed in more complicated cases, may incur
additional
retouching costs.
What should I bring to the session?
Bring some of your dogs favourite treats or toys, some water and something that squeaks!
I'll typically have these things with me but if your dog is familiar with them, they'll feel more comfortable!
What should my dog wear?
You may laugh, but this is a valid question! It comes back to whether things will need to be removed after the session.
Think about harnesses, leads and collars and if you don't want them in the photos. Harnesses can easily be removed from some dogs, but not others. Coat patterning and other elements can complicate the process and make it difficult. It's best to leave the harness at home in most cases.
If in doubt, ping me a message and we'll discuss the best options for you! 
What if it rains?
With the typical british weather, this is a good question!
You don't need a perfect summers day to get great photographs.
Overcast days provide really flattering light! And other weather conditions can provide equally gorgeous results.
If it is pouring with rain, then we'll reschedule at no extra cost.
Where do your photo shoots take place?
All my pet and dog sessions take place on location.
I want your furry best friend to feel relaxed, and the best place to do that is on a walk in the park!
The more relaxed you feel, the better the images will be – for both humans and doggos alike. This is why I don't offer studio sessions, especially for dogs!
How long will it take?
Typically, sessions
 last around an hour. But I recommended scheduling at least 90 minutes plus any travel time,
just
in case.
How many photos do you take?
For dogs and pets in particular, I take a lot of photos. My style is very natural and I'm looking for split second moments.
You know how you're worried about your dog not sitting still? That's why I take a lot of pictures. To make sure I get the best chance at getting the perfect moments of your furry best friend.
After the session I go through and pick the best images 30-50 images and edit each one to my natural, warm style.
How do we view our photos after the shoot?
After the session, I'll send you with an online gallery. Here you'll be able to view and choose your photos in the comfort of your home.
Your gallery will be live for five days for you to choose your images. This ensures I can give you the best level of service possible, should you need any help.
How long before we get our online gallery?
Around 1-2 weeks after your session you'll receive your online gallery.
Do you edit the photos?
Yep. I go through and adjust each image to match my natural and warm style.
Taking them from their raw format into beautiful images you'll be proud to display in your home.
It's important to think about your dogs wear on the day of the session. Their safety is my number one concern, and if they have to be on a lead this can be tricky to remove in some cases.
Thinner leads are easier to remove, and harnesses might be best left at home. Unless the harness blends with your dog and can be easily removed from the image.
If you're unsure, send me a message and we can chat about the best options for you. 
Can we buy digital files?
I'm a believer that our images are more enjoyable in print, but I understand that we live in a digital age.
In fact, I tailor my collections to give you the best of both worlds. But if you just wanted digital images only, you can of course choose that as an option. The choice is yours!
Will you help us choose?
I like to give you the freedom to make decisions without any additional pressure from me.
But if you're struggling to choose, I'm more than happy to help if you need it!
It's what I'm here for, and I'm only ever an email or phone call away!
How long after we've placed our order do we receive our products?
Products are delivered 4-6 weeks after you've placed your order.
Will I be pushed into spending?
No, absolutely not. That's not me. I offer online galleries is because pushy sales is not my thing at all. I want you to have the freedom to decide on what you want to buy.
Once, I signed up to a membership in a shopping centre. I immediately cancelled and regretted it as soon as I got home.
I don't want you to feel like that!
I want you to feel confident and happy with your decisions. Providing you with a service that gives you great photos and makes you feel good!
No pushy sales from me. In fact, if you don't like your images, there's no obligation to buy.
That said, of course it's my goal and hope that'll you'll fall in love with them – And most people do!
Can I pay monthly?
Your session fee is due when you book your photography session with me. However you can pay for your products monthly if you wish.
Product purchases can be paid off in either 3 or 6 monthly terms.
Only once all your payments have been made will your products then be ordered and released to you.
Harlow Dog Photography With Doggy Duo, Arnie & Teddy! I met Arnie & Teddy's human at Epping Town Show 2019. You can read more about here. After the show, we booked in a full Harlow dog photography session to capture doggy duo Teddy and Arnie. Two very...
read more