What to Expect at Your Pet Photography Session
Thank you for booking your pet photography with me! I know it's difficult choosing the person you should trust to capture your furry best, I don't take that responsibility lightly.
I know your pet is a part of the family and means the world to you. But I also know having photographs of your pet taken can take you out of your comfort zone. 
I want you to come away with fantastic memories that you'll treasure forever, so I try to make the process as easy as possible for you.

I've created this guide so you know the process and exactly what to expect on your pet session.
And together, trust me, we'll capture the spirit and personality of your best friend.
Your Pet Photography Session
Now you're all booked in, your mind's probably racing at the thought of actually having some photos of your dog, who never sits still.  
Fear not! My sessions are relaxed, natural and take place on location. Essentially it's just going for a walk in the park with a friend, who happens to carry a couple of cameras!
Pet sessions last between 45-90 minutes, with most usually around 60 minutes. By this time the dogs have gotten wise to our games and are ready to go home and sleep off the unusual amount of treats they've been given! Once we're done, you'll be free to go home and put your feet up, while I head home and to back up your beautiful images to make sure they're safe and sound.
The best, authentic moments are captured when you relax, let go and just be you. So while it's natural that you'll be a bit anxious, I'll be there to put you at ease and make sure you feel as relaxed as possible. 
You might hear me making crazy noises or using a squeaker to get your dogs attention. It might feel a little weird because my focus is on the dog, but rest assured you'll be doing fab. I'll prompt you so you know what to do, but ultimately just have a laugh, chat and don't take it too seriously. Have fun with your best friend and we'll capture some great photos!
We'll typically try to do some lovely portraits of you together, of the dog on their own, and then some fun action shots and creative stuff! Think about your dogs personality. This can be really cool to include in the photos, if there's a toy they love or something really funny they do.
And if you have any ideas or specific images you'd like captured just let me know!
They Just Won't Sit Still!
The biggest fear pet parents have is that their dog just won't sit still long enough to take a decent photo. And, that's a normal worry – Dogs move quickly!
And, even after the session you'll likely be thinking it didn't go well. Trust me, it did! I only need a split second to capture what I need, which is why I shoot a lot of images.
You'll be surprised at how well it looks like your dog behaved on the shoot, even if it didn't feel that way at the time. They don't always have to behave or sit when told. They don't have to be perfectly trained to get great results. Dogs will be dogs after all!
If they're being naughty and doing something they shouldn't, don't get frustrated and tell them off. Dogs read our emotions better than we do! Patience is key in these situations. Let it go, we'll carry on and maybe trying again later. 
I'm not there to judge your pet parenting skills and hugely encourage treat bribes, they work wonders!
Pet sessions largely take place on location in a big park is great. Lots of options for beautiful backgrounds and great lighting is what I look for most in a location.
For me, the dogs happiness and safety is the most important element of any pet photography session.
Outdoor location sessions are great for dogs because they'll feel more relaxed. To them they're just going for a walk and getting a few more treats than normal! 
If you have a location in mind where you dog feels confident and comfortable and you'd like to have your session there, let me know. The less anxious the dog feels the better.
Some dog owners can be worried about how their pet is going to behave in these situations. You may not be able to let you dog off lead, and you may be worried about distractions. We can leave the lead on to ensure they don't run away (this can be removed from your images in most situations). Or you could alternatively opt to have the session in your home or garden. 
I know some great locations for sessions, so if you're happy to be guided I can provide some suggestions. Your session includes one location, but you could start in your home and walk to a nearby area to maximise options if you wanted. 
Weather in the UK can be turbulent and I am often asked what happens if the weather isn't on our side.
I love the changing seasons as we get them in the UK, and each has fantastic photo opportunities. It doesn't have to be a perfect summers day to achieve great photos.
Whenever you decide to plan your pet photography session, think about weather conditions that are more comfortable for you dog. I always recommend shooting as early or as late in the day as possible because the light is better anyway. But, in the height of summer this is definitely better for our furry friends! (Don't forget to bring some water along for them!)
Ultimately the weather isn't as troublesome as you might think! Don't worry if it's grey skies and overcast on the day of your session. This, actually makes much softer light and is a dream to photograph in. The photo below was taken on an overcast day in October.
If it's really pouring with rain we'll reschedule at no extra cost. 
Okay, you realise there's no need to feel anxious, and that there's a plan if it rains. Next you'll probably be wondering what you're going to wear! It might be hard to believe, but the pets what to wear section is the most extensive of any of my what to expect guides!
THE HUMANS
For the humans, wear clothes you would wear normally and feel comfortable in. The more comfortable you feel, the more relaxed you'll feel, the better the images will be. Also, choose soft solid colours and avoid elaborate patterns, logos or words. This will date your images quickly, and can also distract from the magic of the moment. 
Don't be afraid to get your winter coat and wellies if it's cold. These look great and photograph really well.
If you're planning for more than one human, try to choose complimentary colours with similar tones. If you're unsure, start with one piece of clothing and base choices for others around that. Lay them out together and you'll have a better idea of whether or not they'll work well together. Don't forget to think about the seasons when choosing what to wear. Soft, light colours work well in spring, but earthy tones will stand out in autumn.

THE DOGS
Now you've dressed yourselves, you'll need to think about your dogs attire – Yep, seriously! Firstly, if your dog usually wears a harness, it's best to leave this at home and just stick with their collar and a lead. If that makes you uncomfortable in anyway, bring the harness along and we can take it off and on as we go.
If your dog really must have their harness on, it's not something that would be removed from your images. If you really want it removed, we can talk about it. It's not impossible, but there are so many variables to consider. Long haired dogs might hide the harness enough that only little work is required. But short haired dogs with intricate patterning might require a lot more work, which might mean you lose your dogs unique patterning. Something I definitely wouldn't want to happen. If this is a concern, please let me know. Pleas be aware that complex removals might incur additional fees, dependant on level of work required.
Hopefully you'll be able to leave the harness at home. Okay, next let's talk about dogs that need to stay on their lead.
If your dogs recall leaves something to be desired, that's okay! Their safety is my number one concern. And as I mentioned earlier, the lead can be removed in most cases. It's worth noting it depends on the positioning of the lead, the pattern of your dogs fur, and many other factors, and may only be removed from close up shots of your dog. For example, if the shot is you with your dog holding them on the lead and we remove the lead, it could look like you're just randomly holding nothing. Which wouldn't be very good! 
If your dog needs to stay on the lead, then I recommend choosing a long lead with a thin line, because this will be much easier to remove from the final images. 
Time to think about your dogs collar. Typically I wouldn't remove your dogs collar from your images, mainly for similar reasons above. If you wanted it removed, similarly it depends on a variety of factors. If in doubt, ask. I'm here to help you get the best photos possible!
I also wouldn't ask you to remove the dogs collar physically during the session. Even though dogs are legally required to be micro chipped now, most of us still have our contact details on their tags. (I know I do). So I definitely wouldn't recommend removing their collar at any point.
Finally, feel free to put them in their best collar. And don't forget, any questions regarding the overload of intormation above, let me know!
I take quite a lot of photos because of my natural style, I'm looking for split second moments.
After your session, I'll choose the very best images (usually between 30-50) and edit each one to my natural, warm style. 
Around 2 weeks after your session, I'll email your online gallery to you. This will be live for 5 days for you to choose your products. 
Once you've placed and paid for your order, you'll receive your products, usually 4-6 weeks later!
I can't wait to give you photos you're going to love for years to come!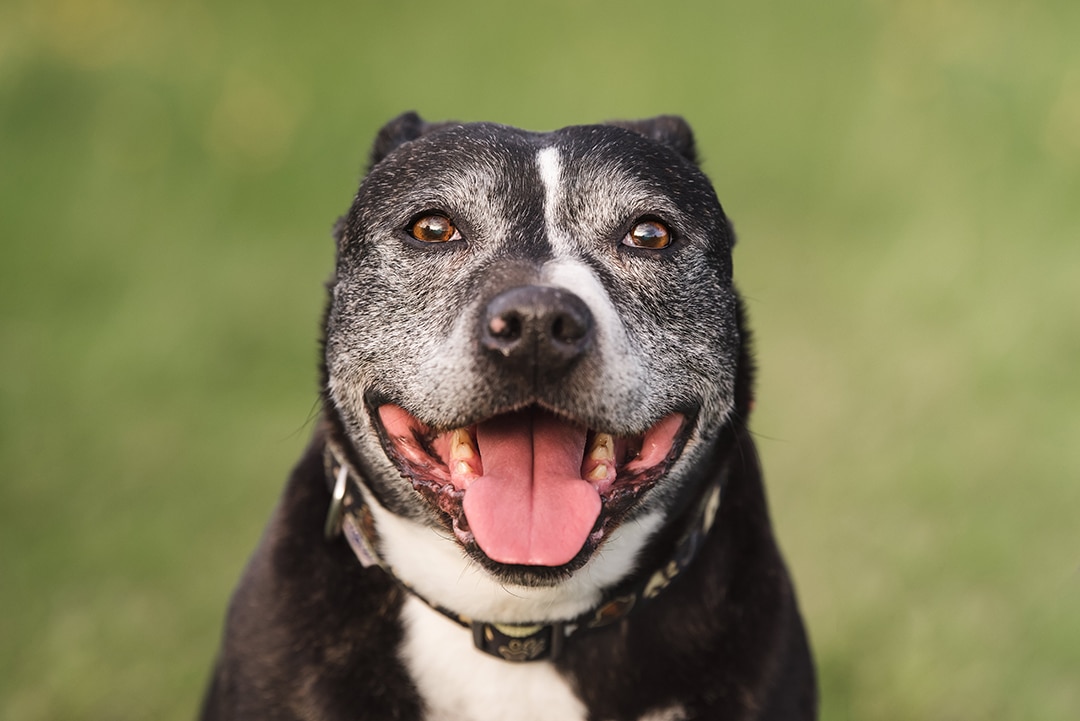 Beautiful Keepsakes You'll Love For Years to Come
I've chosen these products to display your photography stylishly and timelessly. They'll look as good now as they will in 20 years. 
Having 5 days to choose may seem daunting, so please be assured that I'm here to help in anyway I can – without added pressure. I want you to come away with products you love. 
I've designed the product guide and price list to make the process as uncomplicated and as easy as possible for you.
If you have an idea of where you might want to put some frames, send me a photo of your wall, with an A4 piece of paper taped up and I'll make you a mock up with the photo of your wall. Pretty cool, huh?
If I make you a wall mock up, you don't have to buy what I mock up. I just want you to be completely happy with your purchase!
I can't wait to create products you're going to love having on display!
Frequently Asked Questions
Should I wait for the perfect time?
Trust me when I say, no time is perfect! 
Don't hang around waiting for them to learn that command you've been trying to teach them for ages.
Dogs will be dogs, and sadly, they don't live as long as us. 
The longer you leave it the more time will pass, I'm talking from personal experience!
Do I choose products before the shoot?
No, not at all. You only choose and place your order once you've seen your photos.
Your session fee is payable when you book. After your session I send you a private online gallery of your best images.
From there, you'll see your images and decide on the products you'd like to order.
How do I book?
Send me an email at [email protected] or head to the contact page. 
When you've decided you'd like to go ahead, I'll send you a link to your very own client portal. You'll find all your info there.
You'll need to sign a contract and pay the session fee to secure your booking.
My dog won't sit still?
Honestly, all pet parents worry about this! It's normal, so don't let it hold you back.
My photography style is natural, with all sessions taking place on location. This takes away the pressure of a studio environment, helping you and your furbaby relax.
I only need a split second to capture a perfect moment, and this happens more often than dog owners think! 
Sometimes you've just got to let dogs be dogs. If it's not going to plan, it won't do any good to shout at them. We'll wait it out and keep trying. Trust me when I say patience is key!
This lively pup was all over the show, but you wouldn't be able to tell that in the photos we got for his session!
What if I don't trust my dog off lead?
If your dog can't be off lead, there are many options to explore so we don't end up with the lead in all the photos.
If it's a real worry, we can photograph them in the safety or your garden, a secure park, or we can keep their lead on.
Keeping the lead on, it's worth thinking about getting a small, thin lead. This will be easier to remove from photos afterwards.
Lead removal is only carried out if the removal is simple enough to do. Lead removed in more complicated cases, may incur
additional
retouching costs.
What should I bring to the session?
Bring some of your dogs favourite treats or toys, some water and something that squeaks!
I'll typically have these things with me but if your dog is familiar with them, they'll feel more comfortable!
What should my dog wear?
You may laugh, but this is a valid question! It comes back to whether things will need to be removed after the session.
Think about harnesses, leads and collars and if you don't want them in the photos. Harnesses can easily be removed from some dogs, but not others. Coat patterning and other elements can complicate the process and make it difficult. It's best to leave the harness at home in most cases.
If in doubt, ping me a message and we'll discuss the best options for you! 
What if it rains?
With the typical british weather, this is a good question!
You don't need a perfect summers day to get great photographs.
Overcast days provide really flattering light! And other weather conditions can provide equally gorgeous results.
If it is pouring with rain, then we'll reschedule at no extra cost.
Where do your photo shoots take place?
All my pet and dog sessions take place on location.
I want your furry best friend to feel relaxed, and the best place to do that is on a walk in the park!
The more relaxed you feel, the better the images will be – for both humans and doggos alike. This is why I don't offer studio sessions, especially for dogs!
How long will it take?
Typically, sessions
 last around an hour. But I recommended scheduling at least 90 minutes plus any travel time,
just
in case.
How many photos do you take?
For dogs and pets in particular, I take a lot of photos. My style is very natural and I'm looking for split second moments.
You know how you're worried about your dog not sitting still? That's why I take a lot of pictures. To make sure I get the best chance at getting the perfect moments of your furry best friend.
After the session I go through and pick the best images 30-50 images and edit each one to my natural, warm style.
How do we view our photos after the shoot?
After the session, I'll send you with an online gallery. Here you'll be able to view and choose your photos in the comfort of your home.
Your gallery will be live for five days for you to choose your images. This ensures I can give you the best level of service possible, should you need any help.
How long before we get our online gallery?
Around 1-2 weeks after your session you'll receive your online gallery.
Do you edit the photos?
Yep. I go through and adjust each image to match my natural and warm style.
Taking them from their raw format into beautiful images you'll be proud to display in your home.
It's important to think about your dogs wear on the day of the session. Their safety is my number one concern, and if they have to be on a lead this can be tricky to remove in some cases.
Thinner leads are easier to remove, and harnesses might be best left at home. Unless the harness blends with your dog and can be easily removed from the image.
If you're unsure, send me a message and we can chat about the best options for you. 
Can we buy digital files?
I'm a believer that our images are more enjoyable in print, but I understand that we live in a digital age.
In fact, I tailor my collections to give you the best of both worlds. But if you just wanted digital images only, you can of course choose that as an option. The choice is yours!
Will you help us choose?
I like to give you the freedom to make decisions without any additional pressure from me.
But if you're struggling to choose, I'm more than happy to help if you need it!
It's what I'm here for, and I'm only ever an email or phone call away!
How long after we've placed our order do we receive our products?
Products are delivered 4-6 weeks after you've placed your order.
Will I be pushed into spending?
No, absolutely not. That's not me. I offer online galleries is because pushy sales is not my thing at all. I want you to have the freedom to decide on what you want to buy.
Once, I signed up to a membership in a shopping centre. I immediately cancelled and regretted it as soon as I got home.
I don't want you to feel like that!
I want you to feel confident and happy with your decisions. Providing you with a service that gives you great photos and makes you feel good!
No pushy sales from me. In fact, if you don't like your images, there's no obligation to buy.
That said, of course it's my goal and hope that'll you'll fall in love with them – And most people do!
Harlow Dog Photography With Doggy Duo, Arnie & Teddy! I met Arnie & Teddy's human at Epping Town Show 2019. You can read more about here. After the show, we booked in a full Harlow dog photography session to capture doggy duo Teddy and Arnie. Two very...
read more