GAYNES PARK WEDDING PHOTOGRAPHER
As Kirsty & Dan's Gaynes Park wedding photographer during a time of strange Covid rules, I was happy that their date fell as some restrictions lifted.
It started as a rainy Monday morning – something that would usually have a bride on her toes before the makeup artist even arrives. Not Kirsty!
The guest limit on weddings had JUST been lifted (like, that very day!), and guests were now dependent on the venue's capacity limit.
Despite the rain coming down outside Gaynes Park, and "advised against" dancing, I was excited.
And there were 50 guests coming… whaaatttt. Seemed mental, considering two days ago I shot Kerry & Dan's wedding with their 30 guest limit (sucks I know!)
I wasn't sure I could picture 50 people together in a room anymore, but I was stoked to have my memory jogged!
Pandemic Postpones GAYNES PARK WEDDING
A year previously they'd planned their wedding to be on Kirsty's birthday.
But, when the pandemic got involved, they, like lots of other couples, were faced with postponing their wedding day.
Instead, Dan now has two dates to remember – Sorry Dan!
Given the journey it'd taken to get there, when it was finally here and raining, I'd expect any bride to be a bit… annoyed. Not Kirsty.
For her, all that mattered was the day was here and she was having it, whether she got wet or not!
Relaxed GAYNES PARK WEDDING
Honestly – this has got to have been one of the most chilled weddings I think I've ever been to! I'm so glad a little rain didn't dampen their spirits.
And to be fair, there's no better venue for indoor groups than the orangery at Gaynes Park. The light in there, on an overcast rainy day, is beautiful!!
Luckily the rain let up for a short time, time enough for us to head out and get some beautiful couples shots in the grounds of Gaynes Park. 
Alright, let's see some photos, shall we?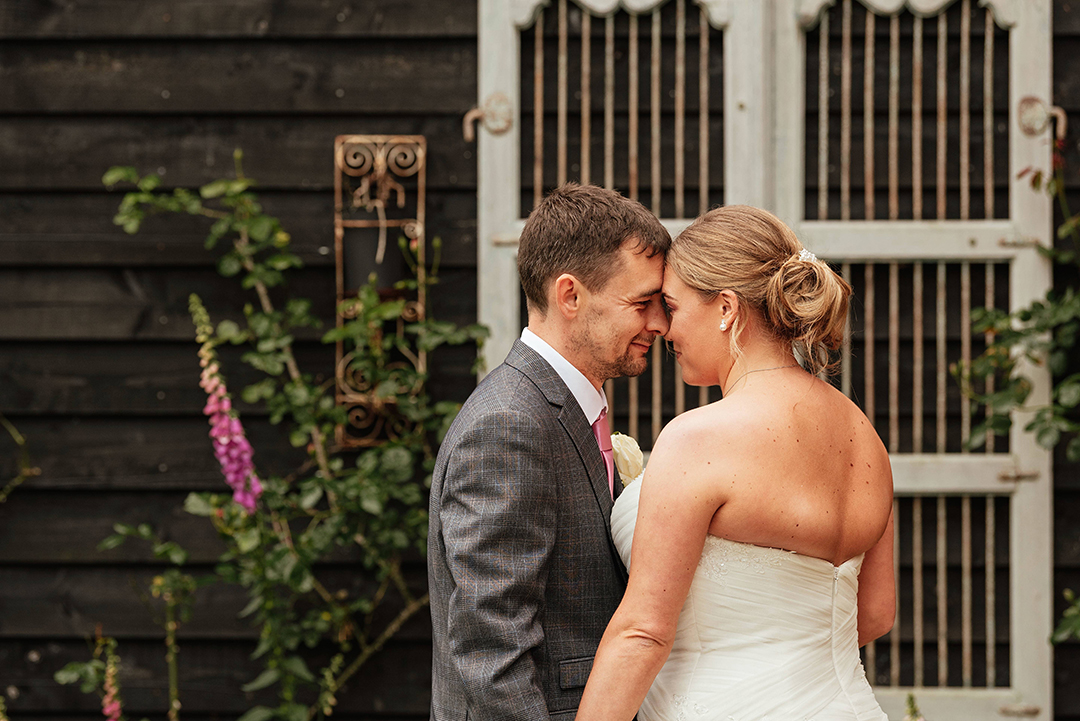 Looking for a Gaynes Park Wedding Photographer?
Find out more now!