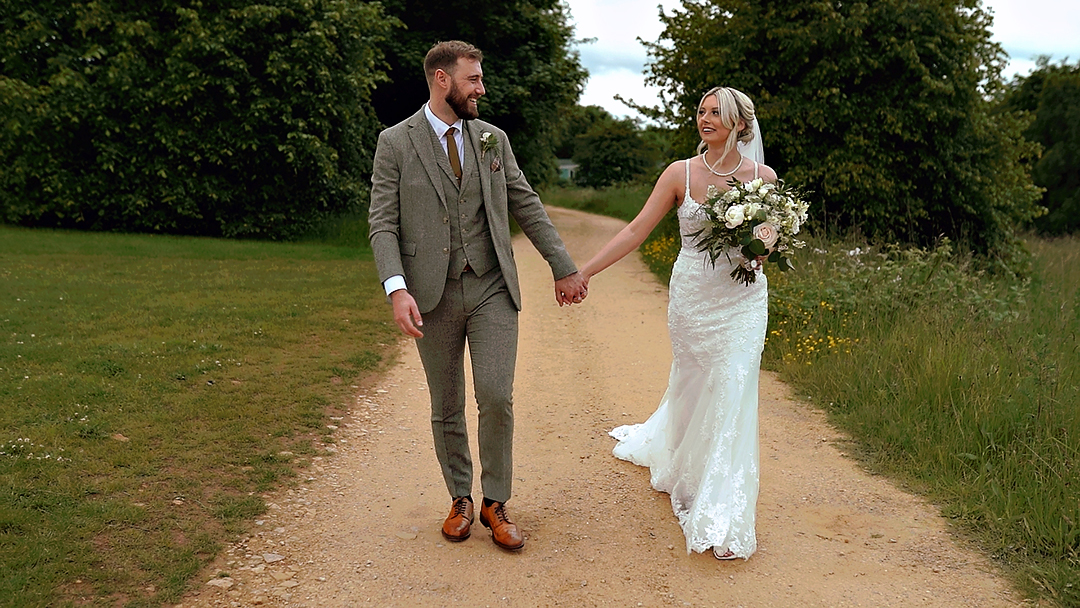 Cotswolds Hotel & Spa Wedding Film
What. A. Day. Elly & Jack planned their day to be relaxed, and fun. Tick, big bloody tick. 
They originally booked me in 2020 – pre pandemic. Yep it shall now be known as PP and AP (after pandemic!)… I'm kidding! But after postponing twice, it really was third time lucky for these beauts.
I was so happy to have the pleasure of capturing their Cotswolds Hotel & Spa wedding film! 
This is one hell of a wedding I won't forget in a hurry.
Wedding Video at Cotswolds Hotel & Spa
Starting the day unlike any other, Elly made me proud when she and her girls ordered in chips for breakfast.
The whole wedding breakfast thing is crazy, right?! Waiting until 4/5pm to eat! Hell yeah break your fast ASAP and fill that belly before your wedding! Otherwise you'll be starving AND full of nerves.
But not Elly! Unapologetically eating chips as she had her hair and make up done, I instantly knew I was going to have a great day.
Spoiler alert, it was an epic day!!
Golf Buggy Getaway at Cotswolds Hotel & Spa!
And so, as I rounded the corner with Sam in tow, we questioned where we were going, had we got the directions right? Was I going to let a pregnant photographer fall out of a golf buggy?
I mean, I was trying not to, but those hills and that buggy, yeah I'm pretty sure we went wrong somewhere along the way!
And were Elly & Jack okay following behind in their own buggy? Were they experiencing the same sense of dread we were, or enjoying a leisurely bit of time away from their wedding guests?
You'll be very pleased to know that there's a happy ending, I didn't manage to throw Sam out of the buggy and we'd found the way we needed to go pretty easily after all.
Oh and we got some pretty epic photos and film, so all's well, right?!
Check out the Wedding Highlights!
Okay, enough chat, come and check out the evidence in Elly & Jack's highlight video from their wedding at Cotswolds Hotel & Spa!
Wanting a wedding film for your Cotwolds Wedding?
Come and find out more about my wedding films by clicking below!